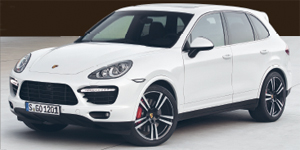 Porsche is checking Cayenne models as a preventative measure
Porsche is recalling 409,477 Cayenne models worldwide from model years 2011 to 2016 to the workshop for a precautionary check, 14,600 thereof are in the UK. The reason for this is that a circlip could be loose on the bearing bracket for pedals. The correct assembly will be checked in the workshop.
The problem was found during internal inspections and remedied in the ongoing series. Vehicle owners will be contacted directly by the Porsche dealer responsible for them. A workshop appointment that will be free of charge will be arranged as quickly as possible and will take less than half an hour.
Cayenne model series: fuel consumption, combined: 11.5 – 6.6 l/100 km; CO2 emissions 267 – 173 g/km; efficiency class (Germany): F – B