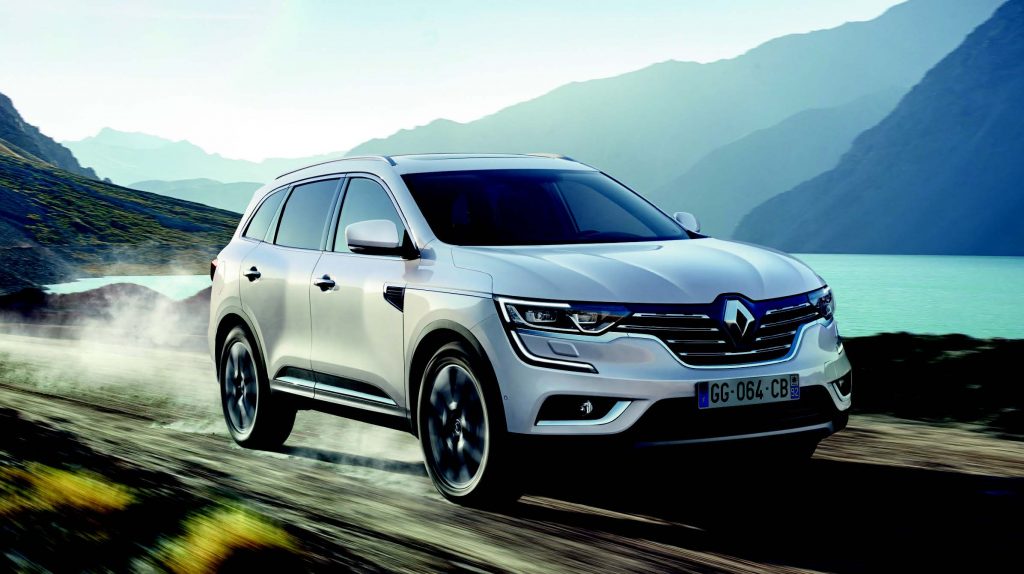 Renault has opened the order book on its new Koleos, which will hit the road in the UK later this summer. Priced from £30,400 in 4×4 form (front-wheel drive models start at £27,500), the vehicle revives a name which first appeared on an X-Trail based SUV in 2008. When it was new, the original Koleos swept all before it to take the 4×4 of the Year title awarded by Planet 4×4, one of this magazine's forebears. It failed to establish itself in the UK market, however, becoming one of the models smothered at birth when the credit crunch pulled the rug from under new vehicle sales.
Like the previous model, this Koleos is a D-segment SUV built on a shared Renault-Nissan Alliance platform. It's powered by a 2.0dCi turbo-diesel delivering 175bhp and powering all four wheels via a choice of manual and auto boxes; as with the current X-Trail, a 1.6dCi unit it also available, however in the Koleos this will be limited to 2wd models only.
An initial range of two trim levels will feature Bluetooth, sat-nav, Apple CarPlay and 18" alloys across the board, with leather, heated seats, LED headlamps, 19" rims, an 8.7" tablet-style interface and a powered tailgate on higher-spec models. All come as standard with an appropriately high level of safety kit, though unlike the X-Trail there's no seven-seat option – Renault says that during development, 'exceptional interior space for five occupants was a main focus'.
As with the previous model, whose practicality was key to its success, 1690 litres of cargo space suggests it will be as roomy for kit as it is for people. Even with the seats up, the Koleos will still swallow 458 litres – and models
with the manual gearbox will be able to pull a 2000kg trailer.
With options like ventilated seats, hands-free parking, high-line Bose audio and brown or grey leather options, the Koleos will have plenty of premium features to go with its family-first utility approach. Being so closely related
to the excellent X-Trail will do it no harm, too, whether on or off-road – and with even the top-spec 4×4 model costing a relatively modest £32,700 in manual form, this time Renault's SUV fl agship should do a far better job of establishing a foothold in the British market.