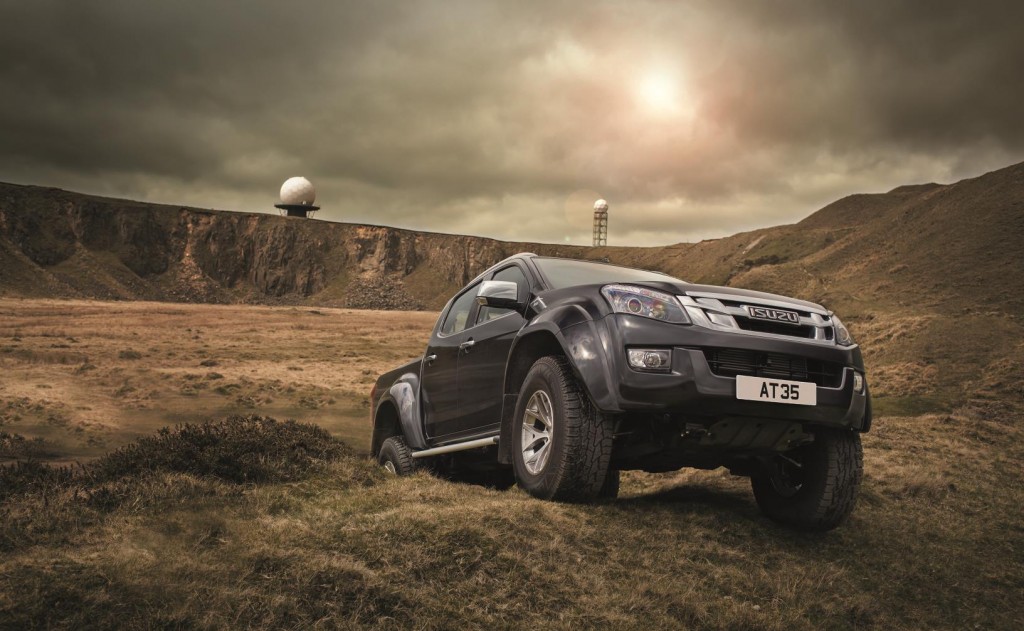 Those for whom a standard pick-up just isn't tough enough should head to their local Isuzu dealer on 25 July, when order books open for the Isuzu D-Max Arctic Trucks AT35, the most extreme pick-up ever sold through a UK franchised dealer network.
The AT35 is engineered to excel in the most arduous terrain and will meet the challenges from farmers and other rural workers, those in the construction industry and adventurous thrill-seekers alike.
It has giant 35-inch wheels, lofty 290mm ground clearance, and rut-busting approach, ramp and departure angles.
William Brown, General Manager at Isuzu UK, said: "The Isuzu D-Max has been a runaway success since its launch four years ago, thanks to its comfortable and refined interior, class-leading load-lugging capabilities, and low running costs and comprehensive warranty. The Arctic Trucks AT35 retains those strong D-Max attributes, and adds totally unprecedented offroad credentials and brutally hardcore looks. We're expecting it to appeal to a wide range of private and commercial buyers."
The AT35 pick-up will be available from 36 Isuzu dealers nationwide.