OIL ADDITIVE #1
Frost's new anti-wear oil additive uses ZDDP – a compound that was commonplace when many classic cars were built. It is designed for use in elderly vehicles (Series Land Rovers are a good example), for which modern oils, which do not use ZDDP, are unsuitable.
The Frost ZDDP Anti Wear Oil Additive will help protect your classic 4×4's gears, cam and followers, and costs £9.50 a bottle.
Visit www.frost.co.uk to order.
OIL ADDITIVE #2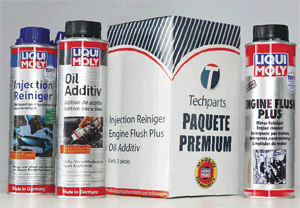 Liqui Moly is an oil additive designed to prolong the life of modern and classic engines. It has just been adopted for use by Volkswagen's Mexican manufacturing plant and will be sold under VW's own parts operation throughout the world.
Liqui Moly sells a range of additives, all of which are tested in the company's German laboratory. They are suitable for most types of vehicle and have been designed to respond to particular needs – including those of frequent off-roaders.
Check out www.liquimoly.co.uk for more information.