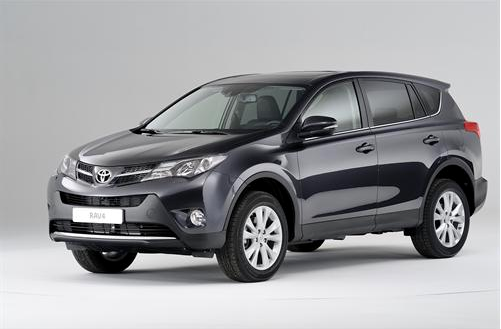 The three generations of RAV4 have amassed more than 4.5 million sales in more than 150 countries worldwide. European markets have accounted for more than 1.2 million of that total, with sales in the UK surpassing 155,000 units by the end of last year.
The new RAV4 is longer (+205mm over SWB model without rear wheel carrier) and wider (+30mm) but lower (-25mm) than its predecessor, and presents a new silhouette that expresses its versatility, roominess and improved dynamic capabilities.
The exterior displays signature elements of Toyota's new design language in its frontal appearance and overall muscular, durable look. The new Toyota"face" includes a stronger treatment of the lower grille and a smaller upper grille extending the full width between the headlamp units. The new approach is also witnessed in the keen-edged design of the headlamps and detailing in the arrangement of the LED daytime running lights.
The new RAV4's cabin is spacious, comfortable and provides the driver with a cockpit-like position at the wheel. It extends the practicality of its predecessors by offering more room, higher quality finishes and a more focused and engaging driving experience.