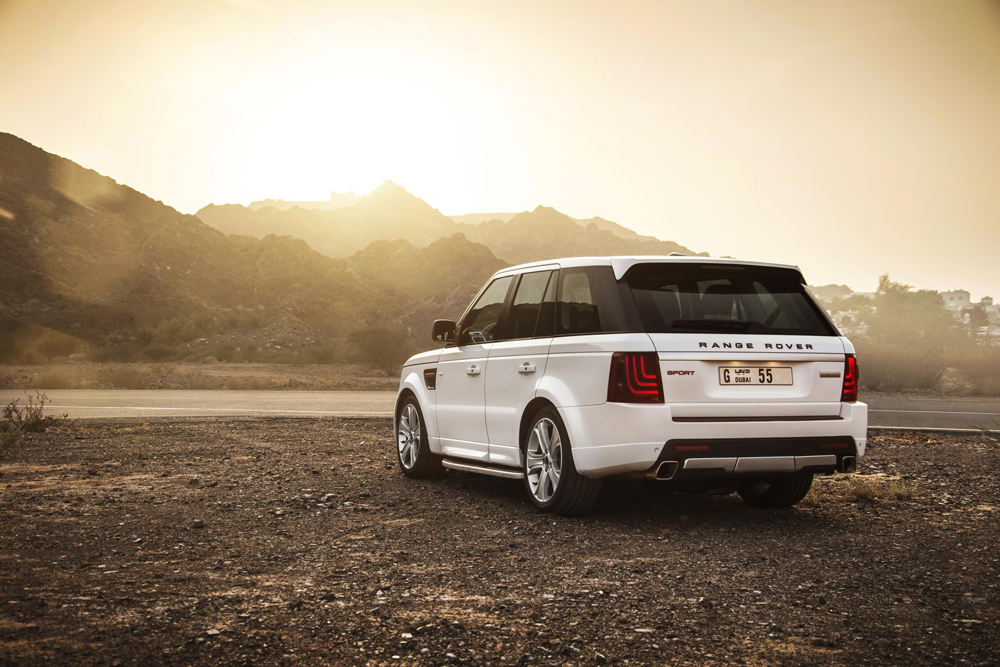 GLOHH, the specialist automotive lighting manufacturers, have given one of their most sought-after lighting products an exciting facelift with the launch of the GL-3 Dynamic taillight.
The team at GLOHH are once again introducing a world first for the Range Rover Sport with the release of the GL-3 Dynamic. Designed exclusively for the L320 2005-2013 models, the new-look GL-3 taillight features the Dynamic Flow Indicator. Incorporating both precision engineering and sleek aesthetics, the new GL-3 Dynamic is primed to become the universal must-have lighting accessory for Range Rover Sport owners.
For maximum visual impact, the GL-3 Dynamic features an innovative flow indicator consisting of a strip of LEDs. The 24 LEDs are aligned in blocks of four and programmed to light up in succession each time the indicator or hazard warning lights are in use. Controlled by a microprocessor, the sequence of light lasting 350ms flows in the direction of intended travel. The 20% increase in length from the previous model, delivers a fluid stream of light improving visibility of your vehicle even in low-light conditions and over long distances. The addition of the dynamic indicator offers a sophisticated and technologically advanced lighting solution for the Range Rover Sport, enhancing safety credentials and satisfying high demand for distinctive products that fuse style and function.
Azhar Ahmad, Glohh's Marketing Manager said "The original GL-3 taillight was never just a fashion accessory for Range Rover Sport drivers – this intuitive rear light cluster provided users with a sleek look, improved power efficiency and an easy plug and play installation. It was only natural to us that our new edition should evolve further. Incorporating the dynamic indicator feature adds an additional layer of safety and the new fog lights offer greater visibility when you need it most. Fine adjustments have also been made to the outer lens, brake light and the three glowing elements making the GL-3 Dynamic essentially uncompromised".
Behind the scenes, engineers are developing products including an innovative taillight design for the new Range Rover Sport L494 which was released in 2013. As with its predecessors, this future release promises to deliver powerful visual impact through masterful engineering.
Merfyn Williams, Head of Product Communications at Glohh adds, "Innovation is in our DNA. We are always looking to develop products that reflect our customers' quest for the extraordinary. By fusing the latest in light technology with the distinctive GLOHH design, we are confident that buyers and fans alike will fall in love with the avant-garde GL-3 Dynamic."
The GL-3 Dynamic will be available from the GLOHH website for  £649. To celebrate the official launch of the GL-3 Dynamic taillight, Glohh is exclusively offering free shipping to all buyers who purchase via www.glohh.com in September 2016.
For more information about the new GL-3 Dynamic taillight for the Range Rover Sport L320, visit the GLOHH website: www.glohh.com