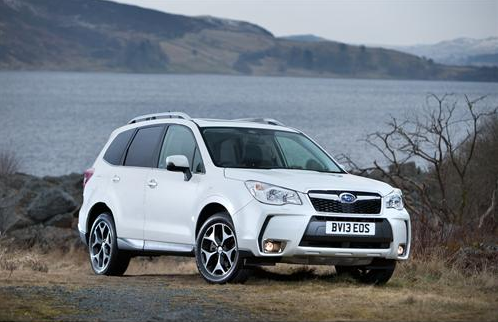 When the new Subaru Forester goes on sale in the UK this May, it will be the fourth-generation of the SUV and is expected to quickly become the Japanese brand's most popular model. Last year, the Forester accounted for 170,000 sales globally – 27% of Subaru's total sales – with 15,000 sold in Europe. Since the Forester was introduced in 1997, European sales in the SUV-C segment have increased eightfold.
Model line-up
There are six trim levels for buyers to choose from, all with a generous level of standard equipment: XE and XE Premium is available on all naturally-aspirated petrol models; X, XC and XC Premium on all diesel models; and XT, the highest specification, is standard on 2.0-litre turbocharged petrol versions of the new Forester. Lineartronic is available on XE and XE Premium models and is fitted as standard to XT versions.
All Forester buyers will have the peace-of-mind of a five-year, 100,000 mile warranty, plus a 12-year anti-corrosion guarantee. Prices for the new Subaru Forester are increased only marginally over the outgoing model, despite the greatly increased levels of standard equipment and technology. The most affordable model in the range, the 2.0D X, starts from just £24,995 on the road while the range-topping 2.0i XT is £30,995. The New Forester is on sale from May 1.