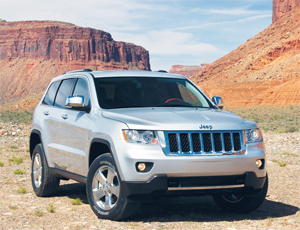 There are a claimed six million Jeeps on the road, and this year the iconic American 4×4 manufacturer celebrates its 70th year in a very different position to when it was launched back in 1941. In Europe, Jeep is now distributed by Fiat Group Automobiles due to the alliance signed between FGA and Chrysler Jeep in January 2009. Jeep is the American manufacturer's top selling brand with 50% of sales outside the US, and the majority of those in Europe. Indeed, sales targets for the new range for Europe are very aggressive. At the launch of the new Jeep range (full details on page 36), held appropriately at Fiat's Balocco test facility just outside Milan, President and CEO of the Jeep brand, Mike Manley, announced that over the next three years, European Jeep sales would grow no less than 10 times last year's figures, to an impressive 125,000 European units.
That's an impressive growth target by anyone's calculation but Manley did stress that they were starting from a pretty low base – thanks to a model run out and the recent challenges of integrating the two companies. By June this year, however, Manley is confident that there will be 430 Jeep dealerships across Europe, all carried out by the Fiat Group. He is also confident that this sales target will be achievable, not just because of the new Grand Cherokee, new Compact and revised Wrangler range, but because of new models due to be launched over the next couple of years, including a compact SUV, due in 2012 and based on the C-platform that will be built in conjunction with Fiat SpA at its Mirafiori plant in Turin and a new model on a Chrysler platform that is due to go on sale in 2013.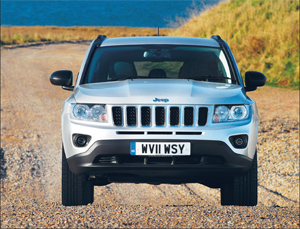 Manley was at pains to stress the alliance with Fiat will mean not only increasing existing model sales, but because Jeep will be entering completely new market segments thanks to the existing Fiat powertrains that are presently lauded for their efficiencies and significantly low C02 emissions. While this Italian/American alliance was initiated by Fiat's Sergio Marchionne, it has more than just given Jeep a better financial footing, it has also allowed for serious expansion plans to be proposed. The implementation of those plans, and the ability to reach those sales targets, will put a lot of pressure on the 'new' Fiat/Jeep dealer network and that in itself will be a huge challenge. For the UK, the targets are for 2,100 sales in 2011, from around 46 dealers. For 2012, the dealerships are expected to rise to around 90, with sales up to 4,200 and for 2013, dealerships in the UK should be around 120 with sales of just under 10,000 vehicles.
Compact and Wrangler prices
As we closed for press, there were no official prices for the Grand Cherokee 3.0-litre CRD V6 due for the UK. You can expect, however, that they will be around £38,000 – £42,000 depending on the trim and options fitted. For the new Compass, however, prices have been announced. The base 2.2-litre CRD diesel model costs £23,595 and the petrol 2.4-litre CVT starts at £21,695. There is a 70th Anniversary model which is in the Jeep's Limited specification but with slightly different seat trim, a dark green background to the instrument cluster, 70th Anniversary badging and 18inch '70th Anniversary' alloy wheels. It is finished in Bronze star paint, which in our view was not actually as impressive as the Brilliant Black versions. But you do get special '70th' badges, and a price of £23,995.
The on road prices for the new Wrangler models are £22,995 for the manual two-door 2.8-litre CRD Sport, the automatic Sahara is £25,360 and the 70th Anniversary special edition, only available as automatic is £26,760. For the four-door versions you can only have the automatic 2.8-litre CRD at £26,960 with the 70th Anniversary model at a hefty £28,360.