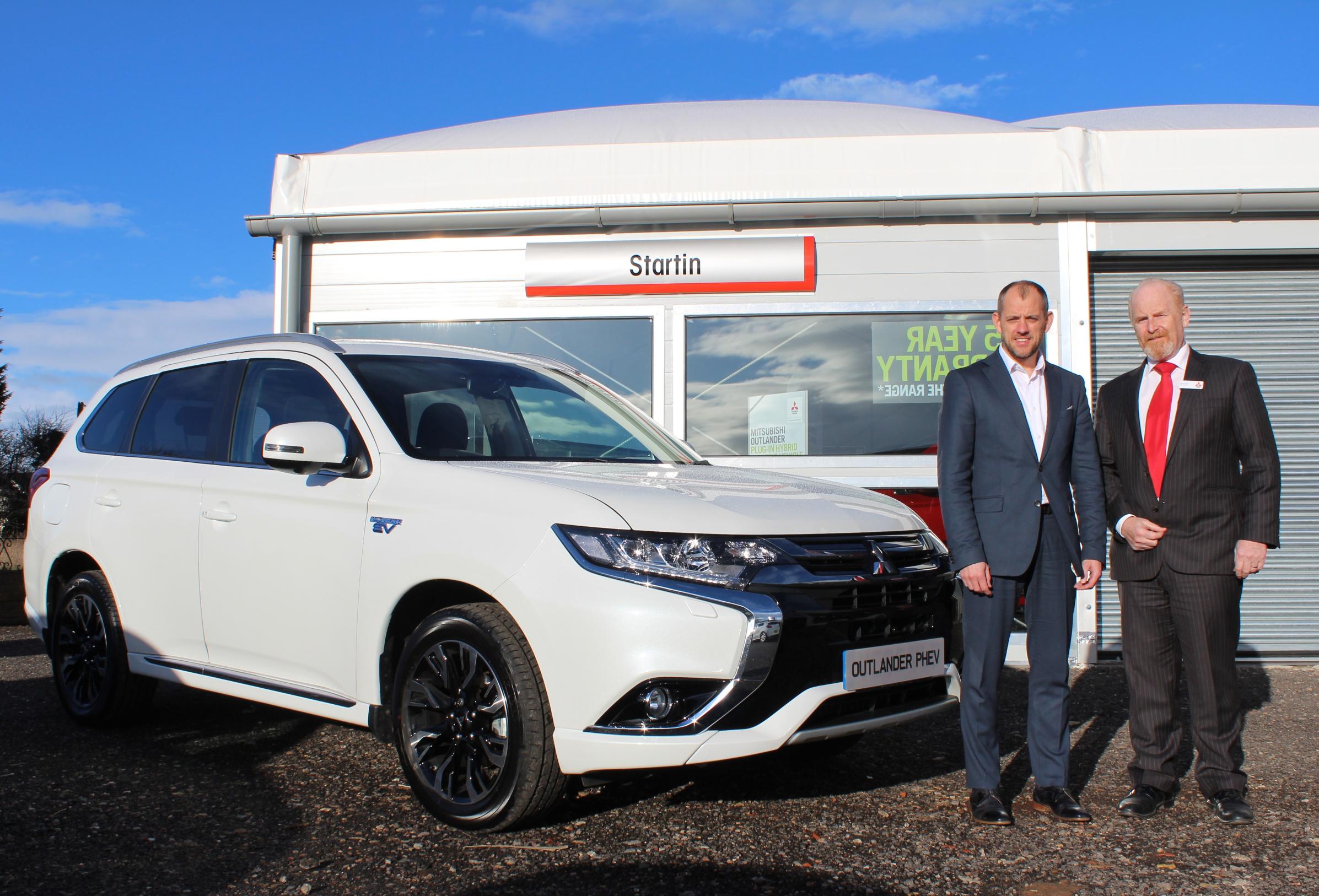 A new Mitsubishi dealership has opened in Worcester as the brand continues to expand in the UK.
Mitsubishi Motors in the UK was the fastest-growing mainstream car brand in 2013, 2014 and 2015 and Startin Mitsubishi is one of 12 new Mitsubishi dealerships to open in the past 12 months.
The dealership, which is part of the family-owned Startin Group, will be run from a temporary showroom at the company's Bowling Green Garage in Powick before moving into a newly renovated showroom on the same site later in the year. The new partnership means Startin Group now runs eight different franchises across three locations in Worcester and they will be recruiting more sales staff in the coming weeks.
Dealer Principal Ben Winslow said: 'We are very pleased to be opening a new Mitsubishi dealership in Worcester. This is an exciting time for Mitsubishi, which has seen fantastic growth, and an exciting time for us. There are a number of new models in the pipeline and we are delighted to be part of this ongoing success story.'
Lance Bradley, Managing Director of Mitsubishi Motors in the UK, said: 'I'm delighted to welcome Startin Mitsubishi to the Mitsubishi family at this exciting time. As a group, they are renowned for their excellent customer service and that is something that's very important to us. I am confident Startin Mitsubishi will be a fantastic addition to the network and I wish everyone there success for the future.'
Statistics from the Society of Motor Manufacturers and Traders show Mitsubishi Motors in the UK has been the fastest-growing mainstream car manufacturer for the past three years. The company saw sales growth in passenger cars of 44 per cent in 2015 compared with the previous year, against an overall market up by six per cent.
Leading the charge is the multi-award-winning Outlander Plug-in Hybrid Electric Vehicle (PHEV). It can travel 32½ miles in electric mode alone – more than enough to accommodate most daily average journey distances – and has an official combined fuel consumption figure of 156mpg, while CO2 emissions are just 42g/km.
To find out more about the range of vehicles at Startin Mitsubishi, phone 01905 830361 or visit the showroom at Bowling Green Garage, Powick, Worcester, WR2 4SF.