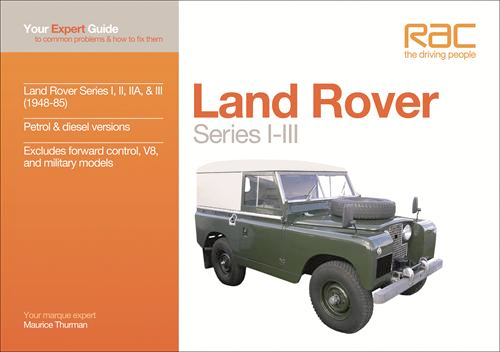 This book is the mechanic in your glovebox, essential for troubleshooting, identifying issues and suggesting roadside fixes for 101 common problems associated with Series Land Rovers – both on and off-road.
The user-friendly layout incorporates extensive cross-referencing, helping you rapidly diagnose a problem. Remedies for everything from sudden engine failure through to unusual sounds and smells are provided in topic-specific chapters, and all standard petrol and diesel engines are covered, with the exception of the V8. Some Land Rover models have their own specific weaknesses and these are also addressed, with thorough advice provided for permanent and more expensive repairs, and tips on preventative maintenance.
Featuring innovative temporary fixes learnt from years of on and off-road driving, plus over 100 diagrams and photograph, this book can help get you and your Land Rover back on the tarmac – or save you a long walk through the countryside.
Land Rover Series I-III by Maurice Thurman
ISBN: 9781845849115
Print equivalent ISBN: 9781845840983
£9.49 – prices may vary between vendors