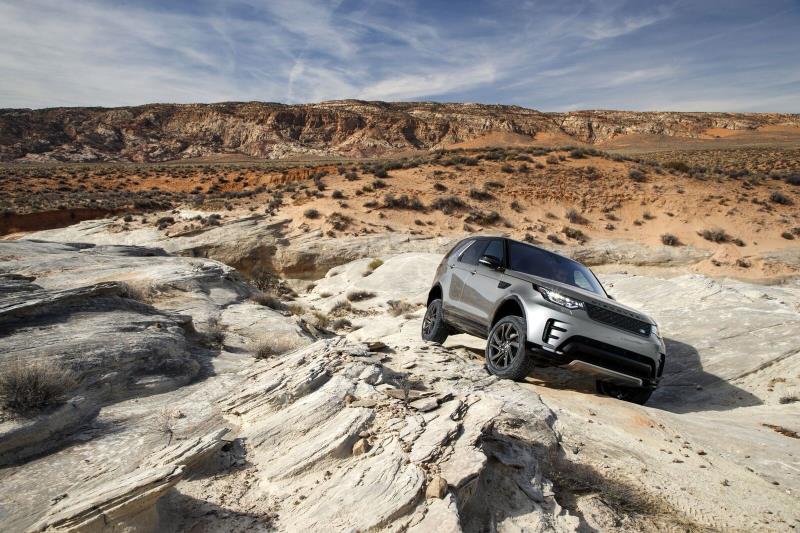 Land Rover's new Discovery arrives in retailers this week giving customers the first opportunity to test the SUV on UK roads. Even before the fifth generation of the world-renowned and much loved Discovery reaches retailers, more than 4,000 have already been sold in the U.K. alone with more than 20,000 sold globally.
Jeremy Hicks, Managing Director, Jaguar Land Rover UK said, "It's a special moment when a new vehicle arrives in our retailers and after months of planning, that moment is finally upon us. As of this moment our customers can see the new Discovery at their local retailer in the metal. We are very proud of the new Discovery, it does everything its predecessor does and more. With increased efficiency, improved versatility and clever technology for the whole family we have seen over 4000 new and existing UK customers order the new model even before its arrival at the retailer."
Since its reveal at Packington Hall, Solihull in September when the new Discovery was unveiled against a Guinness World Record-breaking lego backdrop, the new Discovery has been on display as part of a national tour. New and existing customers were invited to Land Rover's Solihull manufacturing site where the Discovery is built; it then continued to visit all Land Rover retailers nationally. Discovery has also been making an impact at high-profile events and locations including 'Big Game 9' at Twickenham in December and the London Boat Show in January.
Outside of these activities, customers have only been able to experience the new Discovery though a Virtual Reality experience, but now, customers can see, touch and drive the SUV.
Retailers have been preparing for the new arrival for some time, undertaking rigorous training at Land Rover's off-road facility at Eastnor Castle, Herefordshire. Driving new Discovery against a sample of competitor vehicles, the new Discovery was put through its paces on- and off-road with classroom-style sessions demonstrating the vehicle's capability, versatility and connected technologies.