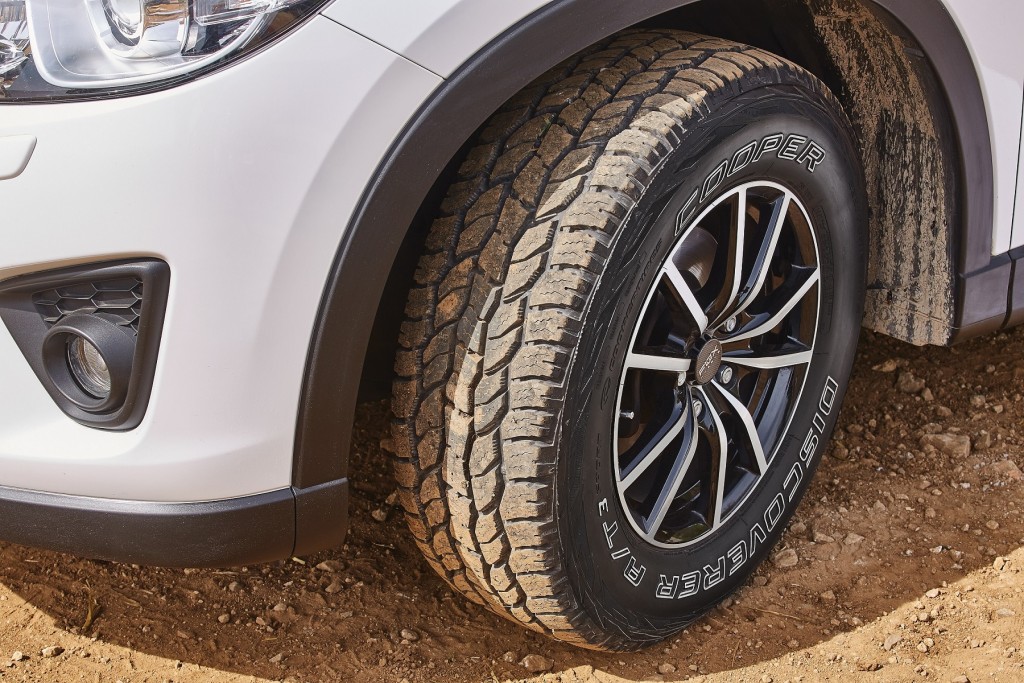 The new Cooper Discoverer A/T3 Sport, an all-terrain 4×4 tyre, is the latest premium product launched by Cooper Tire Europe. Designed specifically for the European market, the A/T3 Sport is available now in a range of sizes for light trucks and sport utility vehicles.
Manufactured in Europe, the Discoverer A/T3 Sport is a 60% on-road and 40% off-road tyre developed for optimum performance across varied terrain and in all conditions.
Introduced to replace the Discoverer A/T3, the Discoverer A/T3 Sport boasts a modified tread pattern to reduce road noise and improve handling. The initial lineup will include 21 sizes with 30 additional sizes being introduced later this year.
The new A/T3 Sport retains the A/T3 benefits of reliable tread wear and all-season traction due to the zig-zag siping technology. In addition, lateral groove protectors reduce the chance of stone retention and dual draft angles on the tread element walls assist in cut and chip resistance.
The tyre's tread elements have been innovatively designed in pairs by Cooper engineers to deliver excellent stability and confident handling, whatever the weather.
Jeff Schumaker, Vice President of European Operations / Managing Director, Cooper Tire Europe, said, "We are proud to be manufacturing the latest generation of our all-terrain tyres here in Europe. It means we have the added benefit of improved supply for this product and we anticipate the A/T3 Sport being highly popular among our customers.
"The A/T3 has been extremely successful in terms of sales with the A/T3 Sport being built on the same proven all-terrain Discoverer technology as the A/T3, but with new enhancements." 
Moulds for all of Cooper's current tyre ranges utilise the latest technology in spring venting design for a crisp, clean, premium appearance.