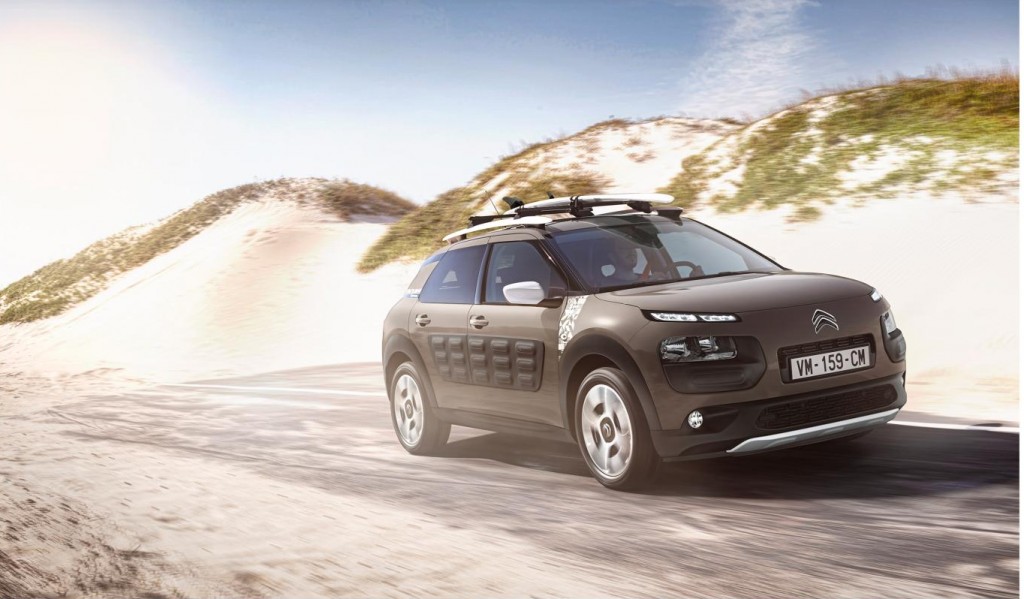 A new type of crossover designed to shake up the sector, the C4 Cactus is continuing to expand its range with the World Premiere of a new special edition at the Geneva Motor Show. The Citroën C4 Cactus Rip Curl is born from the collaboration between Citroën and Rip Curl, the brand from the world of surfing.
Through the association with Rip Curl Citroën is boosting the outdoor spirit of C4 Cactus through the introduction of an even more radical and adventurous version.
Citroën is providing C4 Cactus fans with a special edition that is more technologically advanced, with a higher level of all-road performance. This car is ideal for lifestyles focused on leisure and well-being. This philosophy is totally in tune with Rip Curl, a brand founded in Torquay, Australia, only a few hours' drive from the mythical Cactus Bay surfing hotspot.