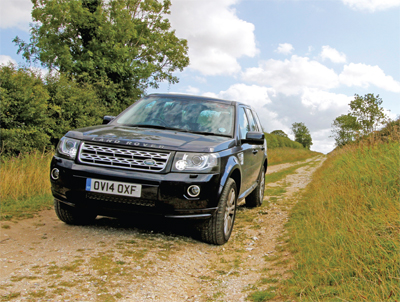 Motors.co.uk has revealed the most searched and sold cars across its network in 2015. Motors.co.uk has shared the top 10 vehicles clicked on and sold in each of seven key body style categories: 4×4, convertible, coupe, estate, hatchback, people carrier and saloon.
While Land Rover, Mercedes-Benz, Ford and Vauxhall topped the charts across the various segments in terms of sales, the search results were a little more open. Here, MG, Bugatti, Alfa Romeo, Honda, Mayback, Mercedes-Benz and SEAT all took the top honours. Unsurprisingly, the data on searches also revealed a much wider range of models within the manufacturer categories.
Dermot Kelleher, director of marketing and business intelligence at Motors.co.uk, commented: "Clearly, we would expect to see the mainstream manufacturers represented across both sales and searches. However, it was interesting to see some of the difference in how people search for cars and what they ultimately buy. For example, while no one would be surprised to see Mercedes-Benz top the sale list for both convertibles and coupes, SLK and C Class respectively, the search results features the MG MGTF and the Bugatti Veyron – a lot further out of most peoples' price range.
The Motors.co.uk most-searched 4X4s in 2015
4×4
Manufacturer
Range
Mercedes-Benz
G Class
Land Rover
Discovery 3
Jeep
Compass
Jeep
Patriot
Nissan
Pathfinder
Porsche
Macan
Mitsubishi
Shogun Sport
Toyota
Landcruiser
Volvo
XC90
Land Rover
Defender
The Motors.co.uk most-sold 4x4s in 2015
4×4
 
Manufacturer
Range
Land Rover
Freelander
Land Rover
Range Rover Sport
Honda
CR-V
Ford
Kuga
Land Rover
Discovery
Land Rover
Range Rover Evoque
Kia
Sportage
Toyota
RAV4
Land Rover
Range Rover
Hyundai
Ix35