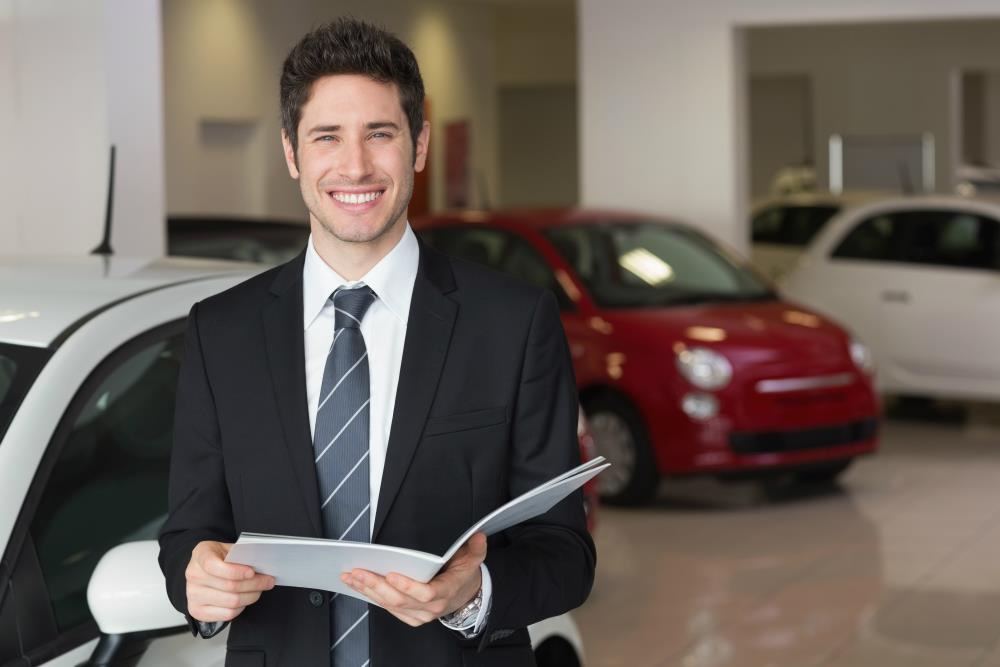 September is one of the busiest times of the year for buying a new car. Ahead of the forthcoming introduction of the "66" vehicle registration next month, Motor Codes, the leading provider of Codes of Practice and Alternative Dispute Resolution for the automotive industry, has the following advice for consumers during the purchase process.
Protect your rights
Buying a vehicle face-to-face or online through a dealership or independent garage offers you the most protection with the least risk. Also, by opting to purchase from a retailer, you are fully covered by the Consumer Rights Act 2015 which came into force last October.
Take it for a test-drive
It's all well and good reading reviews, and seeing what an expert thinks of a certain model. However, the only way to really find out if a car is right, is to get behind the wheel and to see how it performs. Taking it for a test-run also allows you to get a feel for how it will fit in with your lifestyle and daily commitments, and help determine the specification and the space that you and your family may need.
Non-dealer servicing does not cancel a warranty
A vehicle's warranty can vary in length depending on the brand. There is the common misconception that the warranty policy can be invalidated if a car is serviced outside of the dealer network. If a garage follows the manufacturer's prescribed servicing schedule and uses genuine parts during the work, this will not be the case thanks to existing European Block Exemption laws.
For added peace of mind, check to see whether the warranty provider is subscribed to a Code of Practice such as that offered by Motor Codes, and if the retailer is signed up to a recognised Service and Repair Code when it comes to doing any maintenance work. If you have purchased the car from a franchise dealership with a fixed price service plan, then you must take it back to one of the brand's participating dealers for servicing throughout the duration of the agreement.
Stick to your budget
Choosing a car is often an exciting time, and it's therefore easy to get carried away when seeing new models in the showroom. Remember, it's not only about being able to buy the car, but equally significant are the longer term costs for running it. Look at the figures for fuel consumption, the insurance group, road tax (for cars emitting above 100g/km CO2), servicing and parts. Finance agreements are now the most popular way of buying a vehicle, and you should consider affordability both in the short and long term, as circumstances may change, and payments could harder to make.
How you pay (either outright or by installments) will affect your rights if there is a dispute. For example, if you settle all or part of the cost of your car by credit card, the card company and the trader may be jointly responsible for compensating you under the Consumer Credit Act 1974. For debit cards, you may be able to get a refund through a voluntary scheme known as 'chargeback'.
The sticker price is rarely cast in stone
When you are ready to go ahead, the price on the car windscreen is often indicative. Sales staff frequently have some room for negotiation, so it is worth having a conversation to discuss a possible reduction. Before agreeing the final number, take into account any other costs such as delivery, and ask if this, as well as any options such as floor mats, can be included as part of the package. Once you have reached an agreement, inclusive of any extras and taxes, read the small print before signing any documentation, and never feel pressured into doing so.
It pays to shop around
The UK's garage and dealer network is extensive, so it's worth visiting a few sites operated by different car brands before deciding where and what to buy. The demos can also vary within a franchise group, and therefore, a call ahead will determine which location you should visit.
Value a part exchange
Trading in an existing car at a garage can be an effective way of reducing the overall cost of a new one. There are plenty of guides and resources that are widely available on the internet such as Parkers and Auto Trader that will allow you to get an idea of what constitutes a fair price based on criteria such as age, mileage and condition. This will help avoid handing your car over too cheaply.
Pick-up some breakdown and insurance cover
Some new car deals include breakdown assistance, as well as temporary "drive away insurance" to provide instant cover from the moment that you leave the forecourt. Nevertheless, it's important to shop around for an annual breakdown and insurance policy that meets your needs and budget, and it may be cheaper to buy them separately.
Bill Fennell, Managing Director of Motor Codes, said: "For many, a car is often the second biggest purchase after a property. As with any big commitment, motorists should avoid rushing any decisions. They should instead take the time to read up and ensure that it meets their long-term requirements and finances, and make a concerted effort to examine the small print to avoid any repercussions at a later date."
For more information on Motor Codes, visit www.motorcodes.co.uk.