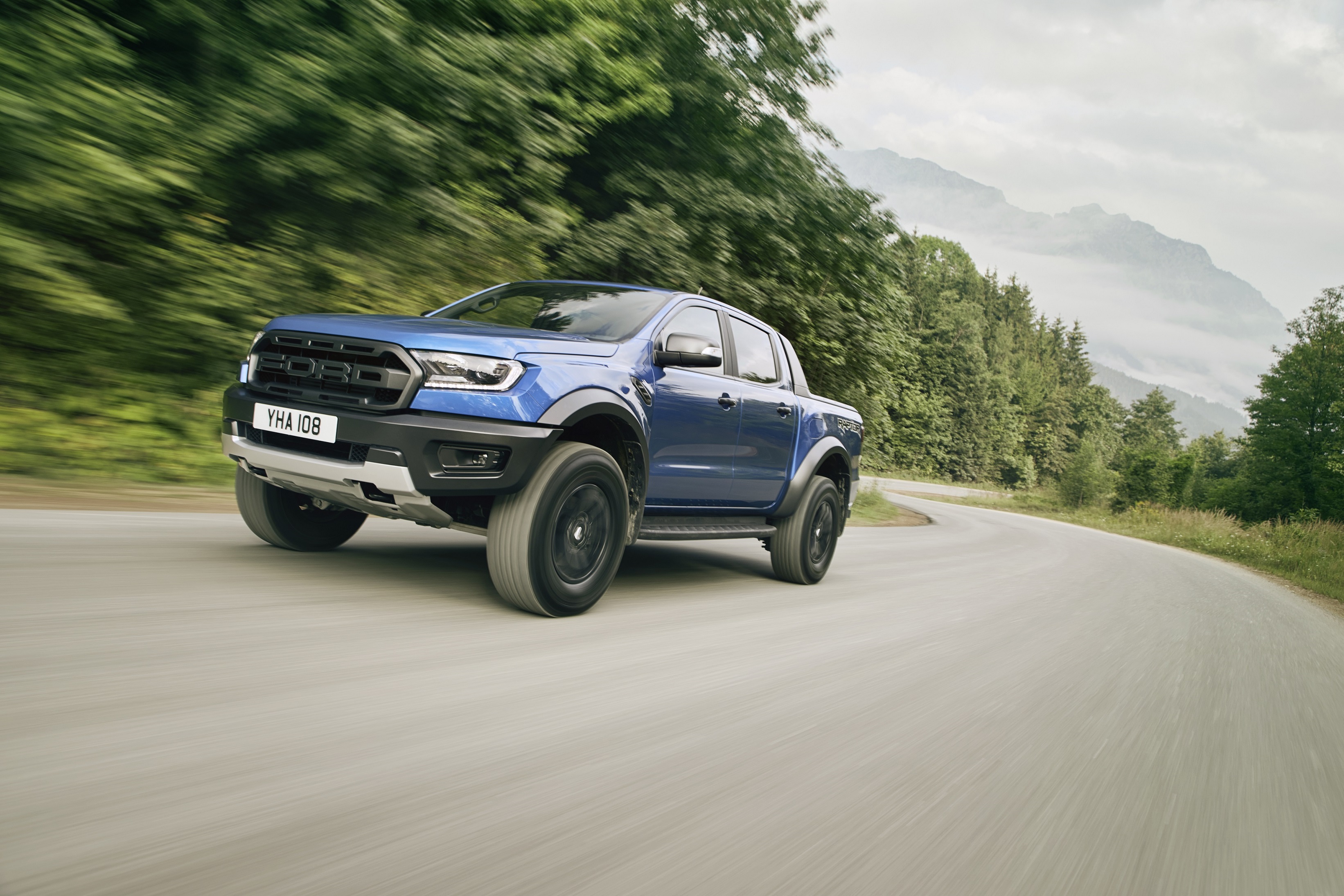 Further details of the Ranger Raptor have been revealed on Ford Performance's Australia website, offering a deeper insight into the specs of the hotly anticipated super-truck than when the truck was revealed in August.
The engine will b a 2.0-litre twin-turbo diesel unit that gives 210bhp and 3868lbf.ft – we knew this before, but now Ford have released figures that are important to practical pick-up drivers.
At 758kg the payload comes in lighter than hoped, as does the braked towing capacity which falls short at 2,500kg. This may not be the end of the world for those who wouldn't be using their Raptor as a workhorse, but it's a big blow for those who would.
Dimensions of the truck bed have been revealed, too. With a length of 1743mm and a width of 1560mm, the size of the bed isn't a worry. In the middle, between the wheelhouses, it is narrower – 1139mm – and the width of the tailgate opening is 1485mm.
In terms of economy, the Ranger Raptor is quoted a combined 34.4mpg and 212g/km for CO2 emissions.
With release set for next year, we are still waiting on pricing for the first Ford Raptor to be sold in Europe.