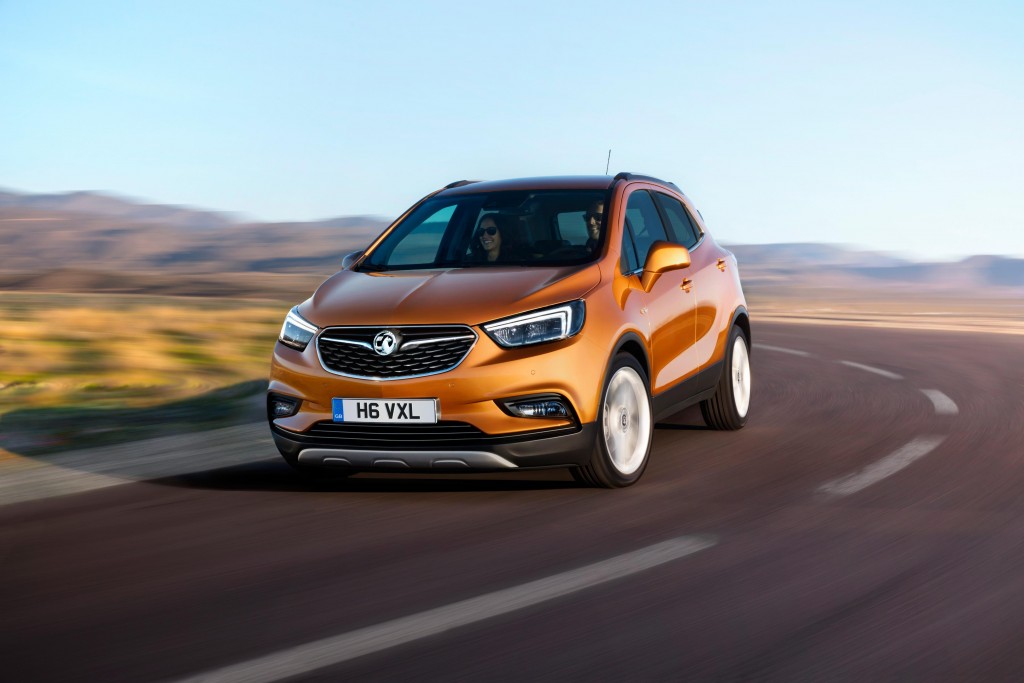 Vauxhall's new Mokka X, which reaches UK showrooms late this year, debuts at the 2016 Geneva Motor Show with a fresh interior and exterior design, a new powertrain and featuring OnStar and Apple CarPlay.
With over half a million sold in Europe and nearly 100,000 in the UK, Mokka has seen huge success since its launch in 2012. The Mokka's compact size (4.28m long), sporty looks and elevated seating position having wowed customers looking for an affordable SUV.
Incorporating cues from Vauxhall's new design philosophy, the new Mokka X will be the first model to introduce the "X" segment identifier for future Vauxhall SUV and crossover vehicles.
The Mokka X's bold new look is thanks to work carried out by a design team led by Brit Mark Adams. Its new front treatment is aligned with Vauxhall's new design philosophy including a wing-shaped horizontal front grille and the dominant, sharp double-wing signature of the LED daytime running lights. At the rear is another double wing signature highlighted in the tail lamps, with LED technology an option. Vibrant new colours such as 'Amber Orange' and 'Lava Red' will also be available. On the inside, the Mokka X has a completely new dashboard inspired by the new Astra.
After introducing the much-lauded 1.6-litre 'Whisper Diesel' engine last year, the Mokka range is now extended further to include a new generation 1.4-litre Direct Injection Turbo (152PS) petrol unit which first appeared in the Astra. With a six-speed automatic transmission, adaptive all-wheel drive and start/stop, this Mokka achieves 42.8mpg* and CO2 emissions of 154g/km*.
In addition to the AWD system, Vauxhall engineers have once again made innovative technology available to a broad group of customers by introducing LED Adaptive Forward Lighting headlamps. The new AFL LED system adapts the headlights' lighting patterns automatically to the driving situation so that the best possible light performance is given without dazzling other road users.