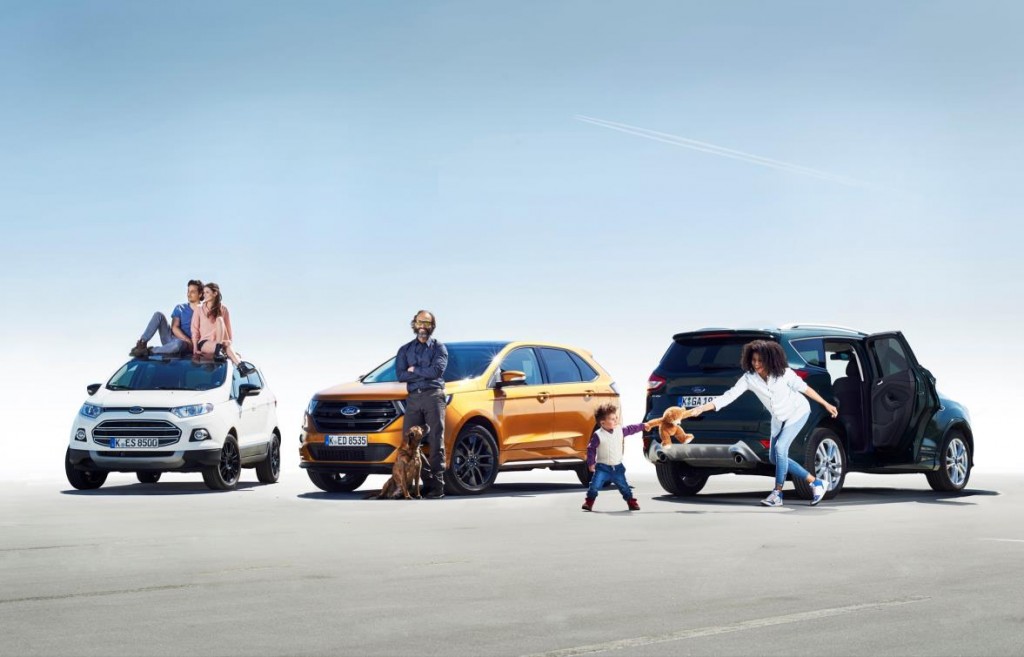 Sales of SUVs have quadrupled in Europe since 2005 and are expected to keep rising thanks to growing popularity with an unusually diverse group of buyers, according to a new survey.
Once the choice of a select few ski buffs and outdoor enthusiasts, SUVs have been embraced by 'Modern Mums', mothers with young kids, Millennials, 17- to 34-years-olds, and 'Quintastics', for active and youthful 50-somethings.
Nearly one in three 'Modern Mums' are considering an SUV for their next car, as are one in four Millennials; and one in five "Quintastics," according to a new Ford Motor Company-sponsored survey of 5,000 people in the U.K, France, Germany, Italy and Spain who own a car or who intend to buy one in the next 12 months.*
"SUVs have grown from a tiny niche in Europe to one of the most significant automotive trends of the past decade," said Roelant de Waard, vice president, Marketing, Sales & Service, Ford of Europe. "Every time someone predicts SUV sales will cool down, they are proven wrong. That's because SUVs have widespread appeal with men and woman, young and older people."
The survey highlighted that perceptions of SUVs have changed dramatically. Of those surveyed, 82 per cent say that SUVs are no longer just a luxury vehicle, and have become more fuel-efficient and environmentally friendly over the past five years. Nearly all recognize that SUVs are now available in a wide variety of sizes and options.
The percentage of SUVs sold in Europe compared with total car sales has grown from 6 per cent in 2005 to 23 per cent in 2015. * This is expected to increase to 27 per cent by 2020, according to industry sales analyst IHS.
---
*JATO Dynamics results are based on information provided by JATO Consult, the company's bespoke consulting service.  Figures are based on 30 European countries. For more information please visit www.jato.com
** Calculation based on European Commission eurostat data that of estimated EU 28 population of  508,450,856, those aged 17‑ to 34-years-old account for 111,914,312 people, and those aged 50-59 account for  69,974,620 people http://ec.europa.eu/eurostat/data/database