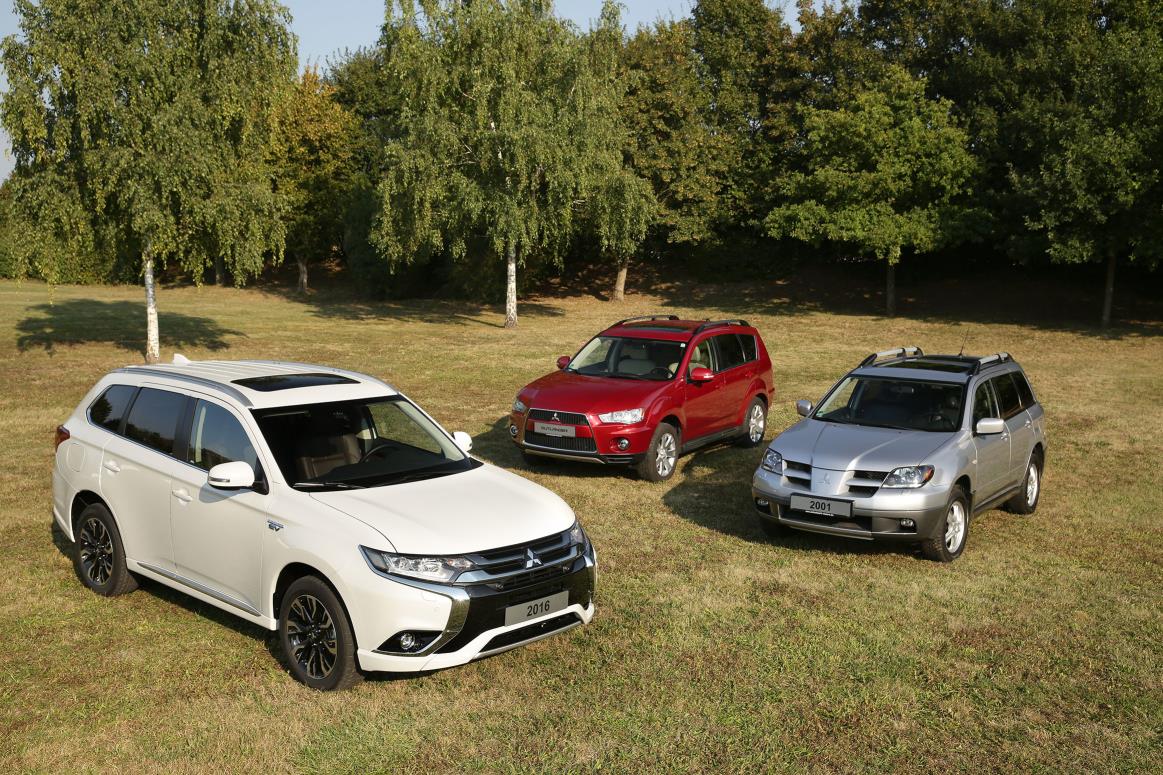 Mitsubishi Motors Corporation is celebrating 15 years of its successful Mitsubishi Outlander crossover. Originally launched in the US in 2001, and in Europe in 2003, the Mitsubishi Outlander has accumulated 1.5 million sales over three generations, with each car representing a significant milestone on the automotive landscape.
The 2001 Mitsubishi Outlander was previewed by the "Active Sports Crossover" concept vehicle at the 2000 Detroit Motor Show, which introduced the term "crossover" for the first time to describe the emerging genre of vehicle, while the second generation vehicle employed MMC's "Project Global" C/D flexible global architecture which underpinned numerous other vehicles in co-operation with other manufacturers.
Today, the third generation is renowned for its highly successful PHEV variant – the best-selling plug-in hybrid vehicle worldwide. The UK is the leading market in Europe for the third generation Outlander, which has seen the introduction of MMC's new visual identity, dubbed "Dynamic Shield". The new look combines protection and performance and informs the identity of forthcoming models across the Mitsubishi range.
The award-winning Mitsubishi Outlander PHEV has effectively defined the emergence of the UK's plug-in hybrid sector. In 2013, the year before its arrival, the total plug-in hybrid market across all marques stood at just 989, but Mitsubishi has sold more than 25,000 Outlander PHEVs in the UK since the pioneering 4×4's launch here in 2014, making it the nation's favourite plug-in vehicle.
The Outlander is the first of a new product offensive from Mitsubishi which will see SUVs take centre stage with the availability of either plug-in hybrid electric or full electric variants, distinguished by a strong and expressive design language.