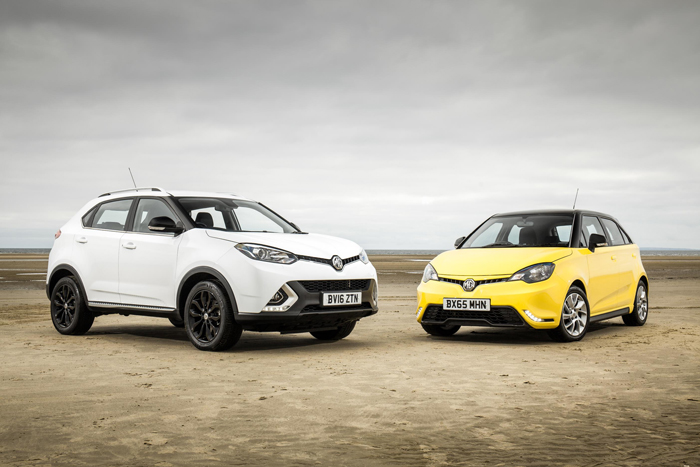 Beaver Garages, the family-run motor dealer based in Minehead, Somerset, has been appointed an MG Motor UK franchise, expanding the resurgent car brand's network in the South East.
Established in 1981 as Richard Beaver Garages, the business operates from three locations in Taunton and Minehead, providing retail, servicing and used car solutions to drivers in the region. The move to MG is a major development for Beaver Garages, which chose the marque due to the growing reputation of its new models and the strong culture of collaboration from the manufacturer's Longbridge team.
Group sales manager at Beaver Garages, Wayne Johnson, said: "Having talked to several other car manufacturers looking to expand their network, we found the team at MG to be very approachable, business-like and easy to deal with. Unlike many other big car brands, the team based in Birmingham was always easy to contact and very proactive when it came to setting up the franchise."
Beaver Garages will begin actively retailing the MG3 supermini and all-new SUV, the MG GS, before Christmas.
Johnson continued: "While we were really impressed with the style, build quality and sheer value for money that the new MG range offered, we were also pleasantly surprised by the proactive way the company provides sales support for its models. For instance, MG's current 0% finance offer on new models is an incredible incentive for new drivers to get behind the wheel of the funky supermini or bigger GS."
Matthew Cheyne, Head of Sales & Marketing at MG Motor UK, added: "Beaver Garages is one of the most respected dealers in the South West. It has been offering great customer service for more than 30 years now and are very active in supporting local sports clubs and other community activities. Beaver Garages a great family team and we're delighted to have them on board as an MG Motor franchisee."
While MG sales will initially be conducted at Beaver Garage's existing premises in Minehead, the business is planning to open a dedicated MG showroom in the summer of 2017.