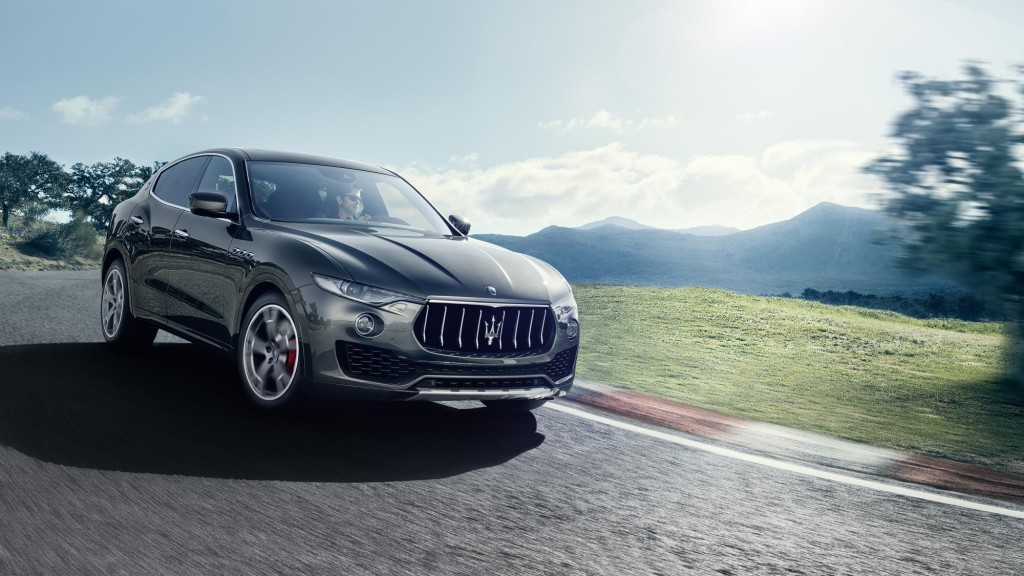 Maserati has chosen this year's Goodwood Festival of Speed and Moving Motor Show weekend to showcase the dynamic debut of its first ever SUV, the Levante.
The Levante, launched last month at a star-studded event in London, is Maserati's first luxury SUV and encompasses the design, performance and exclusivity that has been central to all the brand's models since its inception in 1914.
The Moving Motor Show, part of Goodwood's Press & Preview day, has opened the legendary Festival of Speed since 2010 and is a unique opportunity for visitors to get a sneak preview of all Festival content, as well as a chance to get behind the wheel of some of the newest metal to arrive in the UK.
The Levante will be on display in the Moving Motor Show pavilion and will make its first dynamic runs up Goodwood's famous 1.16-mile hillclimb in the 'First Glance' Class during the Festival of Speed on Friday-Sunday.
Meanwhile, Maserati's flagship Quattroporte will also be on display at the Moving Motor Show while the popular Ghibli will be available to experience first-hand in passenger rides on Thursday.
Goodwood's Moving Motor Show is now the event of choice for manufacturers to unveil their newest cars to the UK market. The event, held on the Thursday of the Festival of Speed weekend, is expected to attract some 35,000 visitors this year, with more than 200,000 expected over the weekend as a whole.
The Levante, which completes a model line-up that allows Maserati to cover every element of the global luxury market, will be one of many brand new cars that will make their debut at this year's Goodwood event, making it a must-see for enthusiasts and prospective buyers alike.
The main Festival of Speed weekend is a must in every petrolhead's diary, gathering together the world's most exciting cars – from supercars for the road to Formula 1 – as well as a vast array of off-track entertainment, all housed in the grounds of Lord March's Goodwood Estate.
The Festival of Speed will take place from 23-26 June 2016.