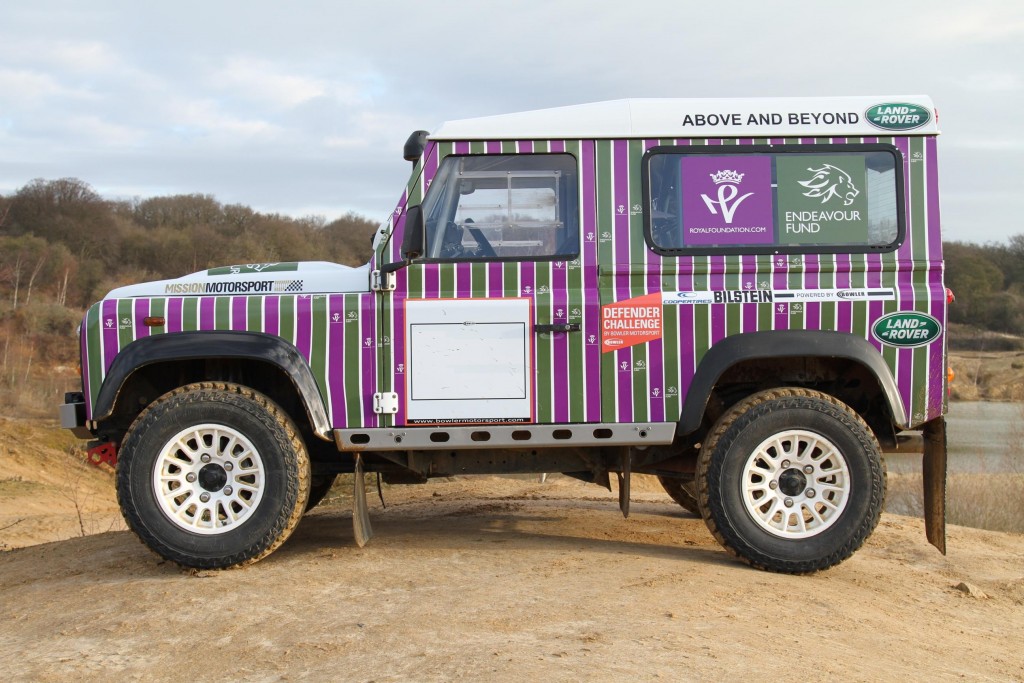 Land Rover is to sponsor the Forces' motorsport charity Mission Motorsport in its 2016 Defender Challenge campaign.
The 2016 Defender Challenge started last weekend at the Mid Wales Stages Rally and comprises seven rounds of hill and stage rallies. This year, up to 14 teams driving modified Land Rover Defender 90s will go head to-head, including the new entry from Mission Motorsport who will use the Defender Challenge as a fundamental part of its 'Race Retrain Recover' programme.
The partnership between Land Rover and Mission Motorsport, an Endeavour Fund supported initiative, realises the mutual commitment to help Wounded Injured and Sick veterans leaving the military find employment in the automotive industry. Mission Motorsport will enter a new team at each round of the Defender Challenge. Working together as a team of four comprising two Technicians, a Driver and a Navigator, each Mission Motorsport team will need to draw upon determination and teamwork.
In preparation for each round, the teams will undertake various training and practice sessions which can form part of a formal qualification. As an accredited City and Guilds training provider, Mission Motorsport's Training Wing delivers Level 3 Diploma courses and full apprenticeships which allow service leavers to bridge the gap between military service and second careers as civilians, beyond injury.
Jaguar Land Rover is committed to working alongside Mission Motorsport and the Career Transition Partnership, the Ministry of Defence's (MoD's) official provider of Armed Forces resettlement. Since 2013 Jaguar Land Rover has hired over 200 former servicemen and servicewomen and has a growing number of initiatives, including a work placement scheme which was launched in October 2014 in conjunction with the Career Transition Partnership and Mission Motorsport which helps wounded, injured and sick veterans find a fulfilling and long-term second career.
2016 Events:
‪March 5th‪ / 6th
April 2nd
May 21st / 22nd
July 16th / 17th
September 3rd
September 30th / October 1st
November 19th / 20th
Mid Wales Stages
Rally North Wales
Baja, Pant Mawr
Walters Hill Rally, Glyneath
Woodpecker Rally, Ludlow
Track Rod, Pickering
Borders, Dalry