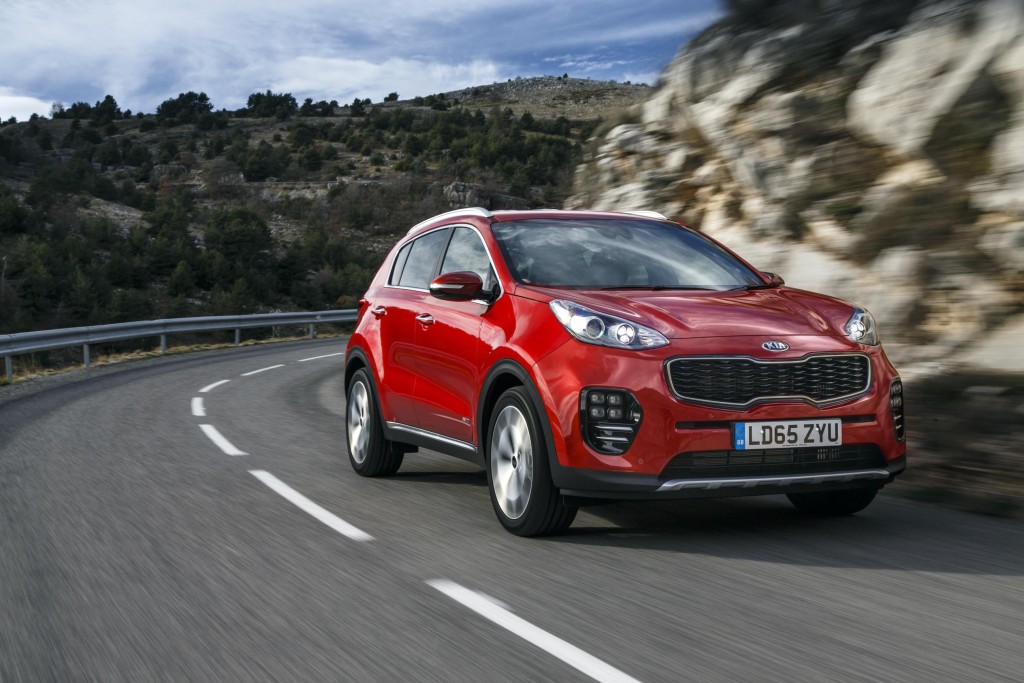 Kia has seen the Sportage enter the Top Ten UK best-sellers as the all-new model enjoyed its first month on sale.
With 2,889 new cars delivered to customers in February, Kia saw its market share reach 3.46 per cent and for the first two months of 2016 the brand recorded a sales figure of 7,955 – a 3.14 per cent market share.
In its first month on sale Sportage contributed to a stunning performance with 1,521 vehicles delivered to customers and dealers report huge demand for March deliveries. More than 5,000 customer orders have been placed since the latest generation of Kia's stand-out compact SUV hit showrooms on 5 February.
Paul Philpott, President and Chief Executive of Kia Motors (UK) Limited commented: "We have been delighted at the customer response to the all-new Sportage. We knew it was a handsome, modern and high-quality product and clearly both existing Sportage-owners and customers new to the brand agree with us.
"Our dealers have been swamped by demand for the car with the high-specification trim versions being particularly popular. It is remarkable that Sportage has entered the UK's Top Ten as the new car has enjoyed its first month on sale and I am confident that we shall see its performance maintained throughout 2016," he added.
The all-new Sportage range features 18 variants with four engines and three transmissions. Prices range from £17,995 to £31,645. Full details are available at www.Kia.co.uk