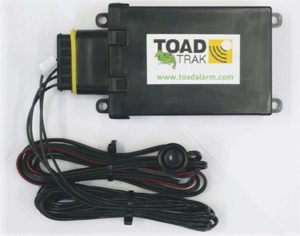 GAP Security has just become the sole UK distributor of TOADTRAK GPS vehicle tracking devices. The TOADTRAK is Thatcham approved, and recognised by every UK insurance company.
Coming with a range of features, including internet tracking and a distress-call function, the TOADTRAK brings valuable piece of mind – especially to owners of luxury and premium vehicles.
Contact GAP Security on 0800 783 2165, or log onto www.gapsecurity.co.uk for more details about the range.