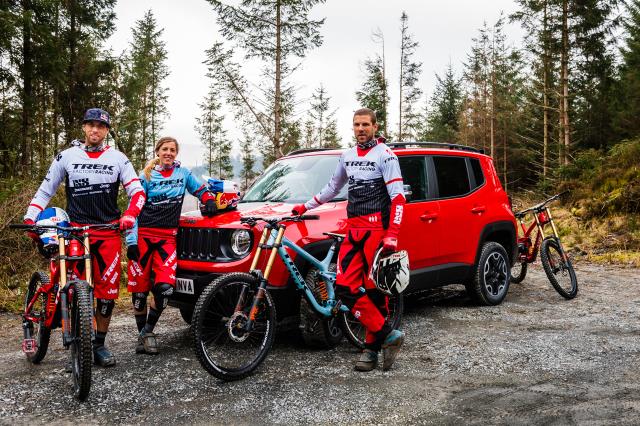 Jeep UK and Factory Media, are unveiling a series of videos in which the popular Jeep Renegade helps explore the past, present and future 'renegades' of its surf and mountain biking sports ambassadors.
The series, called 'Ultimate Renegades', will reveal the adventures of Jeep ambassadors, mountain bikers Dan, Rachel and Gee Atherton – all part of cycling team Trek Factory Racing – and, to be released later in the summer, big wave surfer, Andrew Cotton. All are renegades who have helped shape the face of their sports.
The Renegade, will be at the helm of the story helping extreme sports presenters Tim Warwood and Adam Gendle go off-road to meet the Athertons.
Warwood and Gendle will give an insight into the sporting personalities as well as showing exclusive behind-the-scenes content and teaser footage.
Damien Dally, head of brand, Jeep UK, said: "It's great the likes of the Athertons are able to travel to off-road remote locations in their Renegades and test themselves to the extreme. The Renegade is literally enabling them to go anywhere and do anything."
The Ultimate Renegades series is live on social media, which can be found on Jeep's Facebook: www.facebook.com/JeepUK, Twitter: @Jeep_UK and Instagram: @jeep_uk