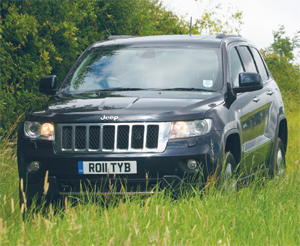 The partnership with Fiat, and the new model range that we saw in 2011 has resulted in a staggering increase in Jeep sales across Europe. The company claims a 61.8 per cent increase over the same period of 2010. Of course, any increase measured as a percentage does depend on where you start, and Jeep sales in 2009/2010 were on the floor. However, when the overall sales trend for the industry is down, this has to be a reason to smile for the iconic 4×4 brand.
It's no surprise that the biggest increase was actually recorded in Italy where sales were up 117.6 per cent. France was the next major gain with a 71.7 per cent increase. The USA saw an increase of 44 per cent. Here in the UK it is a little less dramatic with sales up only 18 per cent, which is perhaps something of a disappointment.
The acid test will come over the next 12 months. In Europe, Jeep now has a much improved dealer network and it has started to introduce a significant new model range – of which there are more to come this year. Whether the company can continue this sort of growth is of course the big question. The association with Fiat has stabilised the company financially, and the new models – especially the impressive new Grand Cherokee – has given the dealers throughout Europe something to shout about, and compete with other successful 4x4s, but it's a tough market and if we are reporting similar growth this time next year, well that would be a cause for celebration.