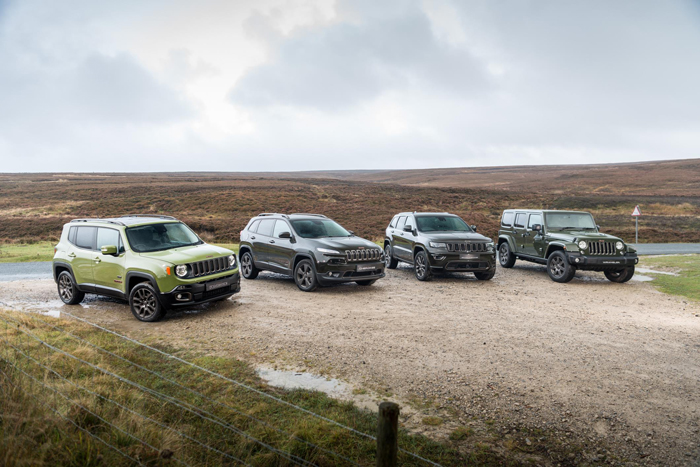 Jeep's continued and growing popularity in the UK is illustrated in new car registrations figures, which show the best year in the UK for the 4×4 manufacturer since it started trading here.
Jeep capped a hugely successful 2016, with strong December sales taking the total number for the year to a record-breaking 14,090 – up 30.5 per cent on last year's 10,794.
Jeep market share for the year increased to 0.52 per cent compared with 0.41 per cent in 2015, according to figures supplied by the Society of Motor Manufacturers and Traders.
Jeep's 813 cars registered in December compared favourably with the 759 for the same month in 2015.
Leading the way in terms of 2016 sales was the popular Jeep Renegade B-segment SUV, which accounted for 11,099 sales alone, and there were strong performances from Cherokee (1565), Grand Cherokee (1104), and Wrangler (322).
"The year 2016 was a great one for Jeep in the UK, in terms of brand recognition and sales. It was Jeep's 75th Anniversary – a fantastic milestone to reach – and that helped us to end the year on a high point," says Damien Dally, head of brand, Jeep UK.
"People continue to look to Jeep for their next car and, with exciting new products such as Jeep Compass on the way, I am confident we can continue to build on Jeep's success for many years to come."