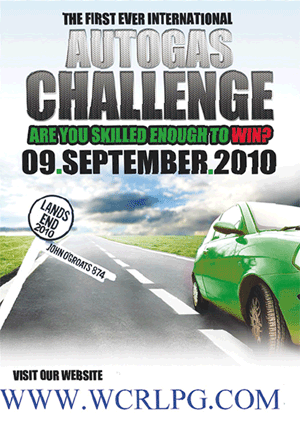 On September 9th, 22 assorted vehicles all running on LPG/Autogas, will be setting off from Land's End in Cornwall to John 'O' Groats on a challenge to drive economically, so that the percentage difference between petrol and LPG is as small as possible. OEMs, main dealers, autogas converters and the general public can all take part.
The idea is to raise awareness of the LPG industry and to prove how inexpensive LPG is, and dispel the myth that there is a lack of filling stations.
After the trip is completed, data will show the average motorist, who is looking at alternative fuels, how easy was it to find and what is the national average price.
The entrance fee is £250 and covers accommodation, breakfast and coaches to the evening events. Any profit made will be donated to Help For Heroes. Visit www.wcrlpg.com for details