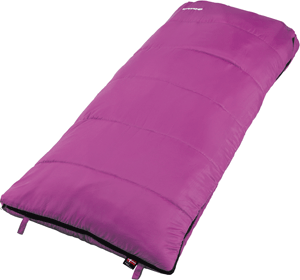 Anyone interested in family camping trips may find these Outwell sleeping bags might be just what they need to help pass the nights in comfort. Available in both single and double versions, the Lakeview range of sleeping bags is filled with natural duck down and designed so that the filling stays in place.
The soft touch microfibre outer shell features an easy-glide zip system for ease of access – and an internal security pocket provides a useful hiding place for watches and other valuables.
Other designs are available, including the Camper collection, which is especially suitable for chilly climates, and the lightweight Coastal range. This is ideal for summer camping, with bags that pack away into diminutive storage sacks.
Visit www.outwell.com to find out more about the Outwell range.