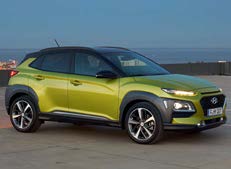 Hyundai has unveiled the Kona, 'a true SUV with four-wheel drive,' which will go on sale in the UK late this year. Similar in size to the Nissan Juke, this will initially be available with a choice of two petrol engines – a 1.0-litre triple and a 1.6-litre four-pot. Only the latter will have 4wd, in combination with a seven-speed auto gearbox – though during the course of next year, the range will expand to include a 1.6-litre diesel which will also be available in 4×4 form.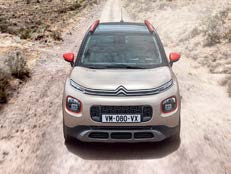 Citroen has lifted the wraps on the C3 Aircross, a small SUV which will go on sale in the UK this November.  Leading with striking design and a strong equipment list, this will compete head-on with the new Hyundai Kona (see above) – which is also set to go on sale at around the same time. Unlike the Kona, the C3 Aircross isn't available with four-wheel drive; instead, Citroen uses the Grip Control system which has become familiar on its and sister company
Peugeot's SUVs over the last decade or so.