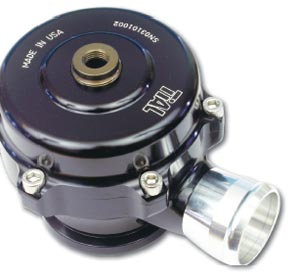 This new QR recirculating blow off valve has been added to Owen Developments's high performance TIAL Sport® range. The valve is suitable for use on any turbocharged or supercharged engine and has a range of distinctive features.
The QR recirculating valve is manufactured from aluminium alloy, which means it can be finished in a variety of attractive colours – whatever your choice. More importantly, the valve brings a significant improvement in the turbocharger's performance, by virtue of a 50.5mm opening that makes it the highest recirculating blow off valve on the market.
Prices start at £202.35 including VAT; visit www.owendevelopments.co.uk for info.