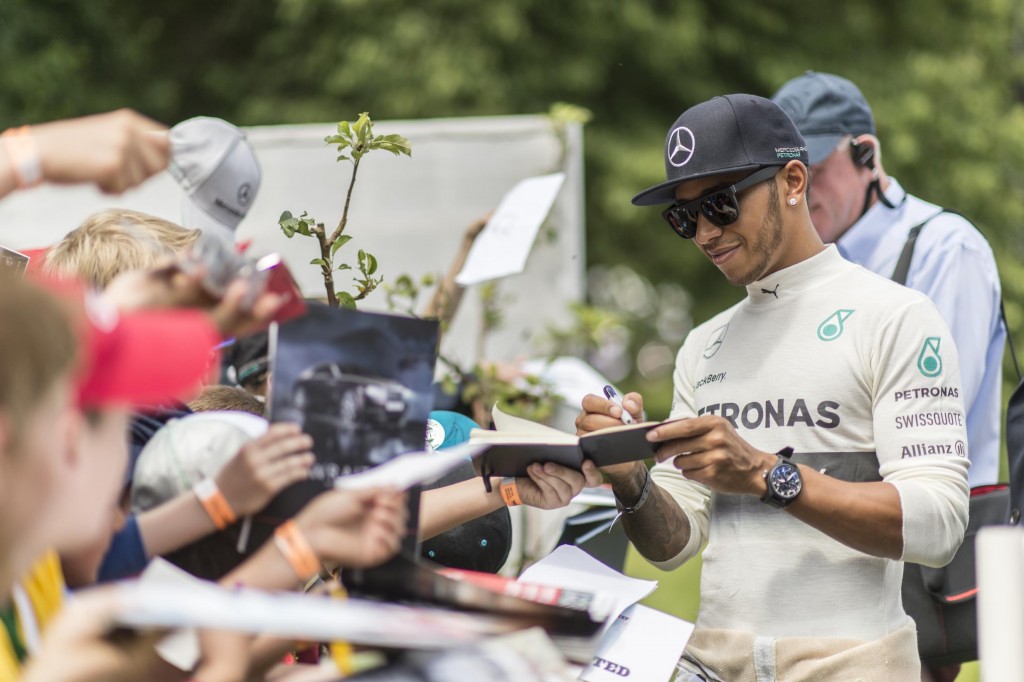 Mercedes-Benz Grand Prix drivers Lewis Hamilton and Nico Rosberg have confirmed they will be among the glittering line-up of star drivers attending the world's largest motoring garden party, the Festival of Speed.
For the first time, the sell-out Festival of Speed crowd will be able to see (and hear) one of the new-generation turbo F1 cars, as the Mercedes pair take to the famous Goodwood Hill in a 2014 Mercedes F1 W05 Hybrid, with Hamilton, who drove it to World Championship victory in 2014, taking the wheel on Saturday, and Grand Prix winner Rosberg on Sunday.
Nico Rosberg currently leads the 2016 Formula 1 season over his team-mate and three-time Formula 1 Champion Lewis Hamilton, and both will be coming fresh from the European Grand Prix at Baku, Azerbaijan. Rosberg tweeted "See you on Sunday at Goodwood" to fans this week.
Hamilton and Rosberg will be part of a stellar line-up, that includes famous names from all branches of motorsport.
The Festival of Speed will take place from 23-26 June 2016.