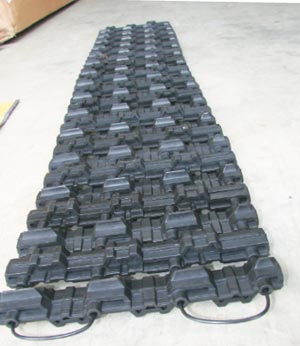 Devon 4×4 has just unveiled a new selection of Bushranger off-road accessories. First up is the tri-fold shovel which can be assembled in a matter of seconds to dig you out of trouble. It comes in its own protective pouch and costs £23.44.
If you're off-roading in extreme terrain, the XTrax II sand ladders will help your 4×4 maintain traction. They are engineered for maximum traction in sand, mud and snow and cost £157.06 a pair.
Finally, check out the Plugga II tyre repair kit, which could just keep you moving when a puncture strikes. The price per kit is £29.32.
Visit www.devon4x4.com for more info.