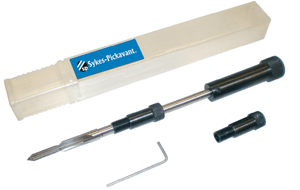 These glowplug reamers are available from Sykes Picavant. They enable home mechanics to clean, and re-cut if need be, their diesel vehicle's glowplugs, thereby improving engine starting and efficiency.
Available in a range of sizes, the glowplug reamers come with full instructions and their own plastic storage cases. More than that, they open up a whole world of cost-effective DIY vehicle maintenance.
Visit www.sykes-picavant.com for more info.