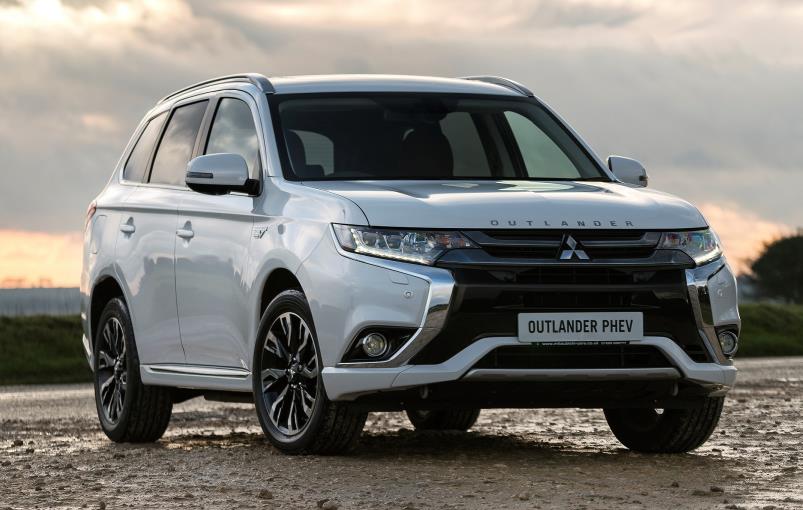 Mitsubishi Motors customers purchasing a new Outlander PHEV, the UK's best-selling zero-emissions capable vehicle, can now have a Mitsubishi-approved Chargemaster Homecharge unit supplied and fully installed completely free of charge.
Private, business and fleet customers will save £279 on a 3.6kW Chargemaster Homecharge unit, which includes full standard domestic installation. The unit charges the Outlander 60% faster than a 13A socket and is the quickest, safest and easiest way to charge at home.
To keep drivers fully-charged when away from home, all new Outlander PHEVs also come with a free POLAR Plus membership card, which gives unlimited instant access to Chargemaster's rapidly-expanding network of over 5,000 public charging points for a six month period. As the UK's largest charging network, this means Mitsubishi Outlander PHEV drivers can access more than three times as many public charging points than those of any other network and makes recharging away from home easy and hassle-free.
Chargemaster is the exclusive official charging partner of Mitsubishi Motors in the UK, renowned for its customer service and satisfaction scores, as well as the quality and reliability of its units, which come with a three-year guarantee. Chargemaster's dedicated Homecharge team makes the whole process as simple as possible. Its specialist engineers aim to complete a trouble-free installation for an Outlander PHEV customer within two weeks – available nationwide.
Mitsubishi Outlander PHEV drivers can apply for this offer online, at www.mitsubishi-cars.co.uk/chargepoint or by calling the Chargemaster Homecharge team on 01582 399 412.
David Martell, Chargemaster CEO, said: "Customers buying a Mitsubishi Outlander PHEV can make the best use of its range by charging it every day. Our free Homecharge offer now makes this even easier. Chargemaster is committed to making charging easy and accessible for every EV motorist, and the team can't wait to get started on the campaign and future Homecharge installations to support Mitsubishi."
This offer is open to new Mitsubishi Outlander PHEV customers registered between 14 October and 28 December 2016, with an installation date of 31st January 2017 or earlier, who are also eligible for the OLEV Electric Vehicle Homecharge Scheme grant, requiring standard installation.