The guys at Extreme 4×4 have obviously been busy of late. The Land Rover accessories specialist has just released details of a range of new items in its product line-up. Here is a flavour of what's available:
Discovery 2 Winch Bumper
A new winch bumper for use with a Warn 8274-50, featuring two optional swivel recovery eyes, two built-in jacking points and a choice of auxiliary lights. This is a tidy piece of kit for the serious mud-plugger, costing £330.45 plus VAT.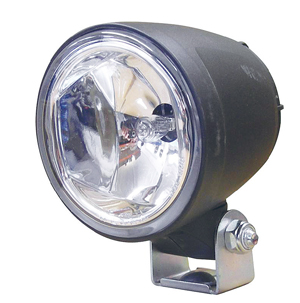 Mini Halogen Work Lamps
This H3 round work lamp is just 84mm in diameter, and provides a handy addition to any working 4×4. It comes with black plastic housing, and features a metal reflector for enhanced brightness. The work lamp takes a 12-volt 55-watt bulb and is TUV approved. Each lamp is zinc plated to provide resistance from corrosion, and costs £14.69 plus VAT.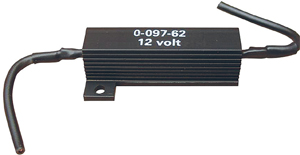 Current Loading Ballast for LED indicator lamps
This enables you to fit LED indicators on your 4×4. The ballast is suitable for 12 and 24-volt lamps, and each component comes with heat transfer paste. One ballast is needed per indicator, and they cost £7.92 plus VAT each.
Halogen Driving Lights
Available in six-inch and 7.5-inch guises, these halogen driving lights provide useful illumination both on- and off-road. The metallic coating of each light is treated with silicone varnish for long-lasting protection. Full mounting kits are supplied with the lights. Prices are £15 plus VAT for the six-inch unit, and £20.03 plus VAT for the larger lamp.