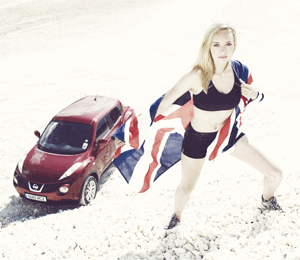 The youngest woman ever to climb Everest, 22-year-old Bonita Norris, is backing the British-built Juke and was elected by Nissan to take part in the new Juke launch due to her incredible personal achievements and natural sense of adventure.
Swapping the mountains for an urban location for the Nissan Juke photoshoot, Bonita Norris said: "Juke defies the stereotypes and breaks the mould, I can relate to that. I'm unconventional and I've got a spirit of adventure that drives me to do different things and this is what the Juke represents."
The Juke will be officially available in Nissan dealerships across the UK from 24th September.