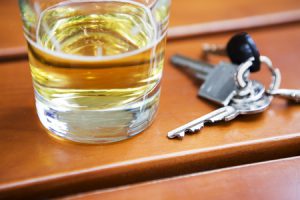 Road Safety and breakdown organisation GEM Motoring Assist is urging drivers to make safety their priority this Christmas and not to take any risks with alcohol. The advice comes as official figures show there has been no decline in the number of people killed through drink-driving in recent years.
An average of 240 people are killed in the UK through drink-driving each year, a figure that has remained unchanged since 2010 (source: Department for Transport).
GEM road safety officer Neil Worth commented: "It is unacceptable that drink-drive deaths have not reduced.  The time is now absolutely right for a reduction in the limit, which we believe will give a strong and clear message to anyone still willing to take a risk by drinking and then driving."
Latest Government figures show there were more than 607,000 breath tests conducted in England and Wales (2014), of which 67,000 were positive or refusals.
The legal limit in England and Wales is 35 micrograms (µg) of alcohol in 100ml of breath. In Scotland the limit changed in December 2014 and is now 22µg. This is equivalent to a blood alcohol content (BAC) of 0.8 in England and Wales and 0.5 in Scotland.
The penalty for a first drink-driving offence is a minimum 12-month ban, a fine of up to £2,500, and even a prison sentence of up to six months. Refusal to provide a specimen carries the same penalty.
Neil Worth continued: "Don't ever take a risk with drink-driving. If you're going out for a few drinks, then make arrangements to get home. A £20 taxi fare is definitely worth every penny for your peace of mind. And if you prefer to drive, then stay on soft drinks.
"Finally, do be aware that alcohol takes time to be expelled from your system. Just because you've been to sleep does not mean you're safe to drive next morning. That's why around one in six of all positive breath tests are provided 'the morning after'".