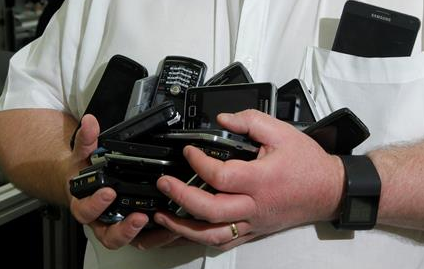 Just how much our smartphones rule our lives has been revealed for the first time. Car buyers admit they can like everything about a new model – the styling, price, fuel economy and how it drives – yet will still walk out of the showroom because it won't connect properly with their beloved mobile phone.
A study*, used by Nissan to understand the importance of developing state-of-the-art infotainment systems in crossovers such as the Qashqai, Juke and X-Trail, reveals:
28% of new car buyers prioritise car connectivity over other features, such as fuel efficiency
13% would not buy a car that's not connected to the internet
20% would switch to another car brand for better connectivity
That rises to 41% for drivers who spend more than 20 hours a week in their car
The research has led to significant investment by Nissan to make sure phones integrate seamlessly – vital as demand for data and downloads expands. Leading the European team is Patrick Keenan… known within Nissan as 'the man with 40 phones'.
Patrick explained: "Today's new cars have a lifecycle of five or six years before a new version is launched, but a mobile phone will only be on the market for less than two years before it's replaced. Keeping cars and phones talking to each other is the crux of my job."
Based at Nissan's European Technical Centre in Cranfield, UK, Patrick's desk drawers are packed with dozens of phones, which he uses to develop and fine-tune connectivity. He makes and receives hundreds of test calls a day as he works on future Nissan vehicles.
"My job is to make sure anyone who walks into a Nissan showroom anywhere in Europe doesn't walk out again because a car they want to buy won't pair with their phone," said Patrick.
* McKinsey and Company, Connected Car: Automotive Value Chain Unbound