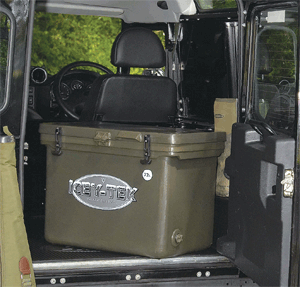 Here's an astonishing fact: these ICEY-TEK cool boxes keep ice frozen for up to 10 days. They don't use power, but have an advanced insulation system that makes them ideal for overland travellers. Thanks to their insulating properties, the cool boxes can keep food hot or cold for epic amounts of time. The internal lining is non-staining, non-odour absorbing and easy to clean.
A choice of colours is available – including white, blue, red and lime green. Sizes range from 25 litres to 450 litres and every box comes with a 12-month warranty.
Visit www.coolboxesuk.co.uk for more details.