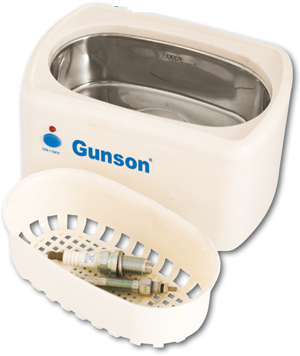 Make gunk a thing of the past with this Gunson Ultrasonic Cleaner.
Ideal for small industrial parts like threads, electrical items and carburettors, the cleaner has a capacity of 660ml and a three-minute timer. Pop your mucky engine part into the cleaner and sit back while it does the rest.
Priced at £79.99, the cleaner is also suitable for gold and silver items. www.gunson.co.uk.