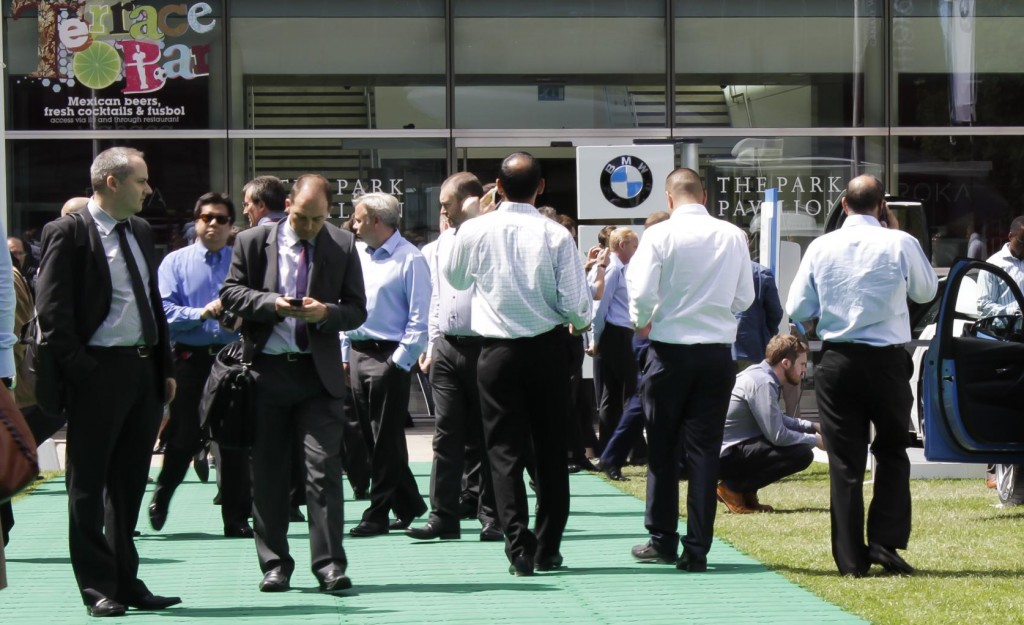 Organisers of the Canary Wharf Motorexpo have confirmed that the annual free to visit show will be cancelled and that Britain's best attended motoring event will close in the UK.
For the past 20 years the show has used the prime locations on the East London Estate for a week long show which has been attended by a huge number of visitors and many manufacturers.
Graeme Carver, Motorexpo CEO, confirmed "we have been in discussion regarding the footprint required for the show for more than a year but sadly Canary Wharf are unable to continue with the long-term commitment. Naturally we are very saddened that the show has now come to an end and I'm sure the news will come as a big disappointment to Motorexpo visitors and manufacturers that attend each year".
Over the years Motorexpo has been a hugely popular event with people working and visiting the Canary Wharf Estate each June.  The combination of visitors and cars has brought a unique spectacle and atmosphere to the East London estate. During its 20 years the show has seen thousands of new cars, driving displays, test drives and parades of classic vehicles, which have entertained and stimulated purchases of new models.
Visitor numbers have continued to rise and last year it was estimated that attendance was over 400,000 people. The show was always very popular and relaxed, with its ease of access to new cars being the show's trademark. Motorexpo has seen the ups and downs of both the economy and the car industry over the years and back in 2009 celebrated the 50th Anniversary of the E-Type Jaguar by running a cavalcade of 50 E-Types through central London and out to Canary Wharf.
Motorexpo was created back in 1996 by Graeme Carver and gave visitors access to many of the world's best cars free of charge. Over the years it has been visited by millions including HRH Princess Royal and Prince Michael of Kent and stars from the world of motor racing including Nigel Mansell CBE and Sir Frank Williams.
Motorexpo has also been proud supporters of local and national charities and in the past four years helped launch the UK Youth annual gala dinner which has raised both income for the charity and the profile of the problems facing young people in the UK.
History shows that motoring events focusing on new cars in the UK have had a difficult history with events closing in London at Earl's Court and Excel as well as the NEC in Birmingham. They have proved to be both tricky commercially and politically, but the Canary Wharf Show continued throughout the recession and outlasted the others.  Following the closure of the SMMT's British International Motor show in 2008, Motorexpo played host to the SMMT International Automotive Summit where industry leaders met to discuss the developments and future of the industry.