Possibly the most desirable Land Rover product yet, the Evoque's stunning styling remains concept-car fresh, it's luxurious, a dynamic drive on and off the road – and becoming increasingly affordable
TARGET RANGE:  £20,000 – £35,000
The Evoque is a remarkable success story for Land Rover, which itself has enjoyed an almost fairly-tale level of success considering its agricultural beginnings. The avant-garde styling of the Evoque was a bold departure from the traditional Land Rover look, adding a more dynamic and youthful edge to a range that otherwise majored on a more conservative and elegant approach to express its dominance in the world of SUV luxury and technology.
Even in these days of quick-turnaround model development courtesy of CAD-CAM design systems, it's rare for a visually-exciting motor show concept vehicle to go straight into full-scale production, but that's pretty much what happened after the LRX concept first appeared at the North American Motor Show in Detroit in 2008. The concept was a three-door coupe, for production this design was tweaked so subtly to add a five-door model to the range that it's hard to see where the modifications were made – the five-door is only about 10mm longer than the coupe, but it's also around 50mm taller; in spite of the rearward-sloping roofline that seems to squeeze the rear window into a narrow slit, there's still quite adequate headroom in the rear to accommodate three adults in comfort.
The Evoque's edgily modern styling is matched by the leading-edge technology it embraces, and that's not only the Terrain Response and Hill Descent controls pioneered by Land Rover but now common on all other premium SUVs. It borrows from the mainstream Range Rover such features as keyless entry, the touch-screen dual-view display and connectivity options including Bluetooth and USB, and auxiliary inputs for iPods and MP3 players, and can be specified with surround camera systems, automated parking feature and rear seat entertainment using eight-inch video screens, wireless headphones and a touch-screen remote control.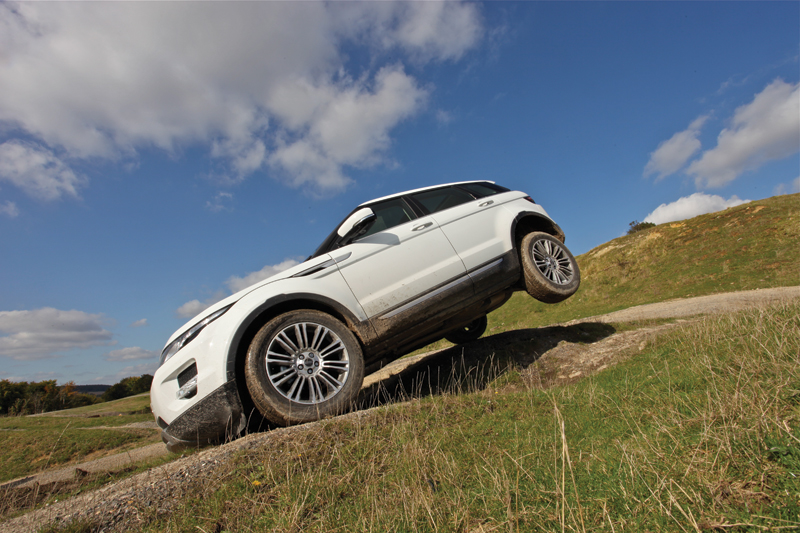 If there's anything conventional about the Evoque it's the basic drive train, which employs what has become the industry standard automatic 4×4 system, using a Haldex-type clutch to balance drive between the front and rear wheels; since there's almost always some drive going to the rear wheels it qualifies as a permanent 4×4 system, with additional drive to the rear wheels when necessary being added so seamlessly that it's impossible to notice from the driving seat. Back this up with Land Rover's superbly smooth-acting traction control systems and you have a car with unquestionably class-leading off-road agility. Yet it's also a delight to drive on the road, particularly in versions that have the optional MagneRide continuously variable adaptive dampers, which are soft enough to absorb potholes and other rough-road irregularities, but stiffen in corners to reduce body lean and help steering accuracy. Yet they're also tuned to give an excellent quality of ride in more extremely variable off-road situations, making the Evoque a superb all-rounder.
Note that there is also a two-wheel drive variant, this using a lower-power version of the turbodiesel engine, aimed at low emissions and better fuel economy than the 4×4 versions. The mainstream 4×4 Evoques have a choice of the 2.2-litre turbodiesel producing either 147bhp in the TD4 or 187bhp in the SD4, or the turbocharged petrol Si4 developing 236bhp. The petrol engine is a direct-injection type with variable valve timing, powerful enough to provide 7.1second 0-60mph getaway acceleration, efficient enough to return a reasonable 36mpg and a CO2 figure of 181g/km. The turbodiesels are naturally more economical, though this is matched by lower performance. Base versions with the 147-horse unit should return 50mph with emissions of     145g/km, the punchier SD4 offers better performance with similar economy. Originally the transmission was a six-speed manual with a six-speed automatic available on SD4 and petrol models, from mid-2013 a nine-speed automatic became available, a technically advanced unit offering a lower first gear, for better off-road crawling and trailer-shifting capability, as well as slicker downshifts and smoother upshifts.
For the 2016 model year the Evoque gets a new turbodiesel engine, a high-tech new alloy-block 2.0-litre multivalve unit with 177bhp; this effectively replaces the nominally more powerful SD4, but higher peak torque and better flexibility result in a more positive mid-range driving experience. Efficiency is the main aim, showing up in 59mpg economy and CO2 emissions of 125g/km. If you're thinking of buying a new Evoque, one of these will be the natural choice, though there might be worthy bargains available on run-out 2.2-litre models as dealers keen to clear remaining stock from their showrooms snip a grand or so off the list price, more if you have a half-tempting trade-in.
Our verdicts
We were thoroughly impressed with the Evoque from our first contact with the new model, and that was even before we had a chance to drive one. We'd been invited to view pre-production cars at Jaguar Land Rover's Gaydon test facility, where we were quickly convinced that the shapely new bearer of the Range Rover badge wasn't just a styling exercise; just watching the cars being put through their off-road paces was enough to reassure us that this was a car worthy of the Land Rover all-terrain reputation. Editor Nigel Fryatt made the point in our June 2011 edition: "When it comes to 4x4s you should never judge until you have got behind the wheel both on, and off, the road. Rules are there to be broken, and the Evoque does just that… it's a hugely impressive piece of kit, and if anything, its stunning looks do it an injustice. It's better than it looks."
Our first opportunity to drive the car came in time for the September issue of that year, and one incident in particular during a drive over some difficult tracks in the Snowdonia National Park confirmed our feelings about the car's credentials as a true off-roader as well as a superb luxury estate. We wrote: "The route was steep and a number of uneven boulders poked through the damp sandy soil, just before a tight S bend through some trees. The vehicle in front had slowed, the driver checking that Hill Descent was engaged, reduced the selected speed to the minimum and inched forward.
"As the front wheels cleared the first boulder the nose dipped into a deep rut and the Evoque's rear rose on the nearside to clear the mound. From our viewpoint the clearance and wheel articulation was obvious. Clear daylight could be seen underneath the car and it gently negotiated the tight twist, controlled and without fuss.
"When it was our turn everything happened much the same, the only difference being that it seemed far less dramatic. Had we not stopped to watch the other Evoque, conversation in the cabin would have continued… so competent was this new Range Rover that you could sit back and enjoy the view."
For anyone who thinks it might just have been the shock of the 'new' that so excited us about the Evoque, crunch time came later in 2011 when we pitted the new Range Rover against six other premium SUVs in our 4×4 Of The Year contest. The dated Mitsubishi Shogun, Toyota Land Cruiser and road-biased BMW X5 were quickly sidelined. The Volkswagen Touareg fared a little better, but lost out against the sheer value-for-money – not to mention better off-road agility – of the Jeep Grand Cherokee, which left only the Land Rover Discovery 4 as anything like competent competition, and it could have won for its more focused 4×4 system, towing capacity and seven-seater capability, but being a run-out design, heavy, thirsty and expensive it was just outpointed by the eye-catching, lightweight and more nimble Evoque, which nevertheless reflected the full monte of Range Rover luxury fittings and fixtures. Enough to win the best in class award, but the overall winner that year? Stupidly expensive but completely unbeatable, it could be nothing other than the Range Rover itself, in Autobiography form.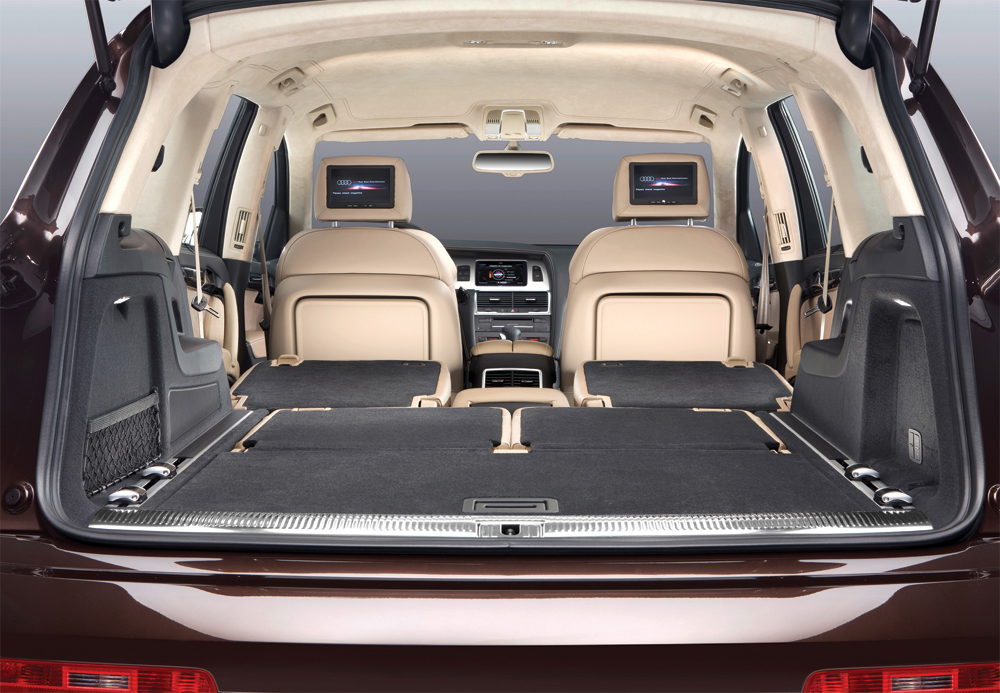 The theme was repeated in our next 4×4 Of The Year extravaganza, featured in the Winter 2013 issue. On that occasion the Evoque was again a clear class winner, with the Range Rover Sport taking overall top spot.
Time did little to change our opinion, reflected in our most recent 4×4 Of The Year shoot-out ending with the same results, and that was even taking the eye-watering price into account. We said of the Evoque, tested in Dynamic form: "The trouble we have is the price at over £40,000 without the Lux Pack at £4650. You do, however, get a lot of top class performance for that amount of cash, and you can get into the Evoque at entry level at a more palatable £39,000.
"Whatever model you buy, it looks superb as a cut above the rest of the pack and offers a level of leather comfort and ICE prestige that rivals envy. The dash is beautifully sculpted, on the road it's like driving a light sports car… most Evoques won't ever test their incredible off-road ability, which is a crying shame."
Which one to buy
There's a seemingly bewildering variety of Evoques to choose from, and whichever trim level you're looking at, the car will probably have had optional extras included – for instance, some 60 per cent of purchasers choose the panoramic sunroof. That's because most Evoques will have been built to order, so although the basic styling differences between Pure, Prestige and Dynamic are clear-cut, second-hand pricing could vary significantly depending on the actual equipment fitted, so it's worth shopping around to find one that has your own preferred features. Pure is theoretically the base trim level, featuring black detailing across the tailgate and along the waistline, dark-finish grille and, on the coupe, bonnet louvres.
Wheels are 18inch 'sparkle silver' alloys with 235/60 tyres. There's no shortage of luxury since the upholstery is leather and the dash has brushed aluminium trim. Front seats are heated, there's climate control, an 11-speaker Meridian audio system and an eight-inch colour touch-screen display. Terrain Response, Hill Descent and Hill Start Assist are standard, but look out for versions with the Tech pack, excellent value initially since for under £2000 to the original list price it added HDD satnav, front parking sensors, heated windscreen, headlamp washers and the auto headlamp and windscreen wiper system.
You could be asked to pay over £25,000 for a well-maintained low mileage Pure – at least make sure it has the Tech pack at that price – but there is a good selection available from £20,000. There's little difference between three-door and five-door prices, these again depending very much on mileage and condition rather than the number of doors. CarShop of Northampton (0800 458 2732) were offering a 61-plated five-door in grey metallic with 88,000 miles and a full service history for £21,600, while Monty's of Sheffield (01143 320156) had a pristine 'pre-loved' SD4 Pure Tech with 86,000 miles going for £21,995, a metallic silver car with black leather interior.
The Prestige trim level focuses on luxury and has Oxford leather upholstery and real wood trim, carpet mats and chrome tread plates. There's an HDD satnav system, rear-view camera and front parking sensors. The headlamps are xenon with LED running lights, backed up by driving lights. Ivybridge Motors in Devon (01752 892403) were asking £23,485 for a 60,000-mile white three-door 61-plated SD4, boosted by the offer of an extended warranty and free lifetime MOTs, while Car Select of Coventry (024 7511 9883) had a 75,000-mile five-door of similar age in black with the panoramic sunroof at a headier £25,223, but they had thrown in their own 12-month warranty.
The Dynamic is a more sports-oriented set-up, starting with 20inch alloys on 245/45 tyres giving it racy street cred and sharper handling, backed up by the MagneRide suspension, which is a £1000 extra on Prestige with the SD4 engine. The interior is livened with aluminium pedal covers, perforated leather on the steering wheel and metallic trim on the centre console. Caffyns of Lewes (01273 283951) had a manufacturer-approved three-door SD4 in Orkney Grey, 60,000 miles with the Tech pack at £25,995, Stratstone of Milton Keynes (01908 518117) had a 12-plated Fuji White 2012 five-door SD4 with just 46,000 miles on their approved scheme for £26,991.
Prestige and Dynamic models could also be specified with the Lux pack, which for an extra £4500 added the panoramic sunroof, power tailgate, 825 Watt surround sound audio, television reception, surround-view cameras, blind spot monitoring, park assist system and advanced climate control with air quality sensor. R Symons of Bournemouth (01202 060398) is offering a self-parking Dynamic Lux with 80,000 miles, just serviced, for £27,750.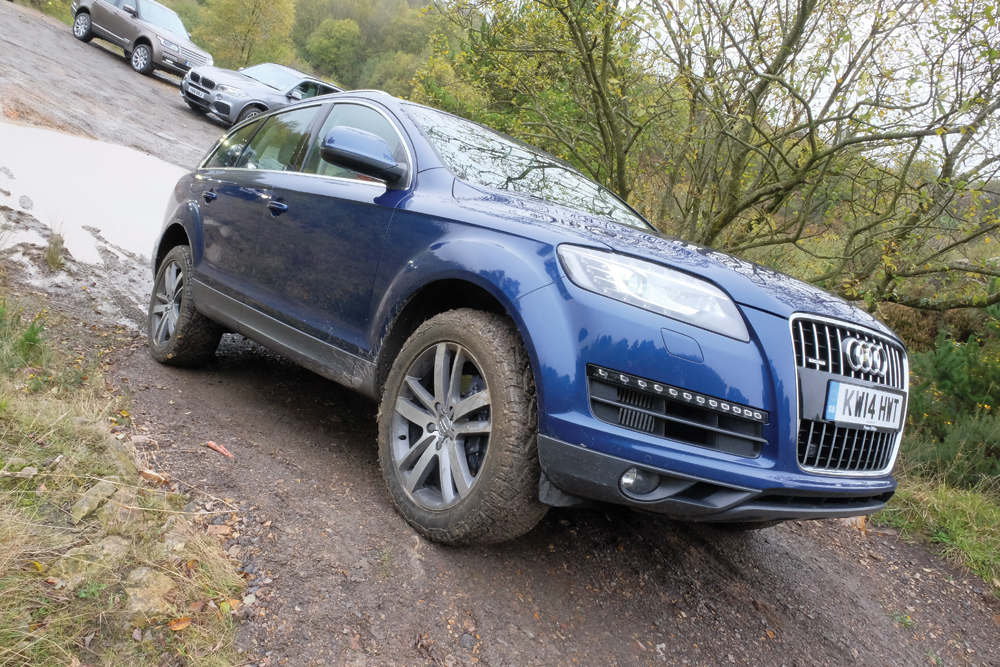 For the 2013 model year the Dynamic could be specified with the Black Design Pack, adding extra visual impact to an already striking car – it includes a rear sports spoiler, dark-look headlamps and driving lamps, 20inch gloss black wheels and a roof in Santorini Black, the colour repeated on the bumpers and exhaust finishers. Good examples won't be cheap, Ongar Bridge in Essex (01277 366661) had a stunning Dynamic in Firenze Red metallic, just 16,000 miles on a 63 plate with the nine-speed automatic, panoramic roof and power tailgate, for £36,950. This pack first appeared on the Sicilian Yellow special edition, which could be specified either with yellow body and black roof, or black body with yellow roof, Marshall of Melton (0844 334 9045) had a 35,000-miler, black with the yellow roof, priced at £37,800. If buying an automatic dating from 2013 it's worth paying a little extra for one with the nine-speed gearbox rather than the six-speeder, not just for its better efficiency but also theoretically better long-term reliability.
For an ultimate driving experience, though it comes at a price, look out for one of the Autobiography Dynamic models released last year, unmissable in their unique Pheonix Orange colour with the Santorini Black roof and satin 'technical grey' 20inch wheels; of more interest to the driving enthusiast is the upgraded engine – petrol only, unfortunately, but tuned up to deliver 281 horsepower, 40 more than the standard engine – and the 'command-shift' wheel-mounted gearshift paddles to control the nine-speed auto, which has been retuned to deliver livelier mid-range performance. Marshall of Cambridge (0844 334 9015) had one in Corris Grey with 4000 miles on it at £45,000.
However, if you've got this much to spend you're well into new and nearly-new territory, so shop around for offers from the many Land Rover and other specialist dealers around the country; Lookers of Bishop Stortford (0844 659 4283) for example had a 2015 SD4 Pure Tech in Corris Grey with just 10 miles at £32,995, and a 64-reg Dynamic with 3000 miles at £36,995.
For the current range the Prestige badging has been dropped, the range becoming more complicated with the introduction instead of familiar SE and HSE trim levels which can also be specified with Pure or Dynamic, making it even more difficult – or interesting – to shop around for a used example that offers the exact specification you'd prefer.
ENGINE DRIVETRAIN CHASSIS BODY AND INTERIOR
Reliability appears good for the updated engines used in the Evoque, units shared with Jaguar models. Though the turbodiesels have belt-driven camshafts the belts are rated to last over 140,000 miles, so there's no need to worry on that score unless you're looking at a well-used high-mileage example. Check for signs of oil leaks from the engine or transmission, and make sure the engine starts cleanly from cold and all the dashboard warning lights go out. On higher-mileage cars check the exhaust for any sign of white smoke indicating worn bores or valve train, or black smoke suggesting worn injectors or a dodgy turbocharger.
The manual six-speeder is a reliable enough unit, but it is dealing with quite high torque outputs in the SD4 so make sure changes are smooth and silent. The six-speed automatic suffered some problems in the Freelander, so check for responsive changes and kickdown, reject any car exhibiting lazy changes, excessive whine or shunt during changes. The later nine-speed automatic hasn't thrown up any problems in this application, check that shifts are clean and silent and that the car doesn't roll on when the transmission is set to Park. It's quite likely that most Evoques will never have been off-road, one way to check that the Haldex coupling and traction controls are working properly is to park the car at a grassy roadside with the nearside wheels on the grass, then pull away sharply to ensure that those wheels don't spin.
Even older Evoques shouldn't be suffering from worn bushings or dampers, but make sure a test drive includes some pot-holes or rippled road surfaces and reject any car that exhibits excessive knocking or rattling or vibration through the steering wheel. Don't confuse the noisy ride of a worn suspension system with the potentially quite hard and uncomfortable ride from a car with the 20inch wheels and 45-section tyres – this will commonly be the case with a Dynamic which has been tuned for sporty on-road behaviour and the ride will naturally be firm. If it feels too harsh for your tastes try another example – it could be a fault with the MagneRide dampers.
Though the days of shoddy build quality are far behind the current Land Rover production, there have been a few cases of cars that exhibit unexpected rattling and creaking from ill-fitting doors or dashboards. Again a drive over some less than perfect surfaces will show up such problems, in which case find another Evoque that doesn't rattle – there's a big enough selection to choose from. With so much electronic gimmickry on even the 'base' versions it's hard to know where to start a checklist, but at least make sure all the key electric systems such as window winders, stereo, seat adjustment, air conditioning and satnav work, and that a powered tailgate, if fitted, does what it's supposed to do
OR YOU COULD CONSIDER…
BMW X4
Volkswagen Touareg
Jeep Grand Cherokee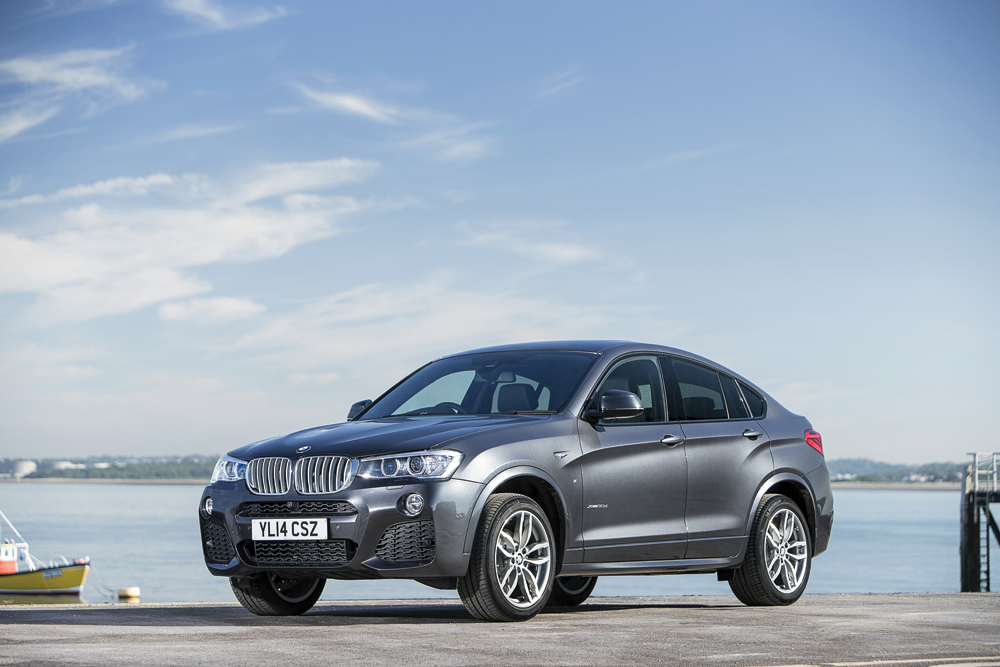 It does rather look as if BMW, annoyed at the success of the Evoque, immediately started work on a sleek low-roof coupe of their own – and while the X4 doesn't have quite the same instant eye-catching quality of the Evoque, it's undoubtedly an attractive proposition. It's not an off-roader, though – it's described as a 'sports activity coupe' and although it has four-wheel drive it's the xDrive system that's tuned for high performance on-road driving rather than for mudplugging. The 2.0-litre turbodiesel matches the Evoque with 187bhp and betters it with 54mpg consumption, and if you want more on-road driving excitement there's the range-topping 35d with the 3.0-litre straight-six with over 300bhp and 5.2-second 0-60mph acceleration. Equipment is as good as it gets, all versions have powered tailgate, satnav, Xenon headlamps and heated front seats. Check dealerships for keenly priced nearly new examples.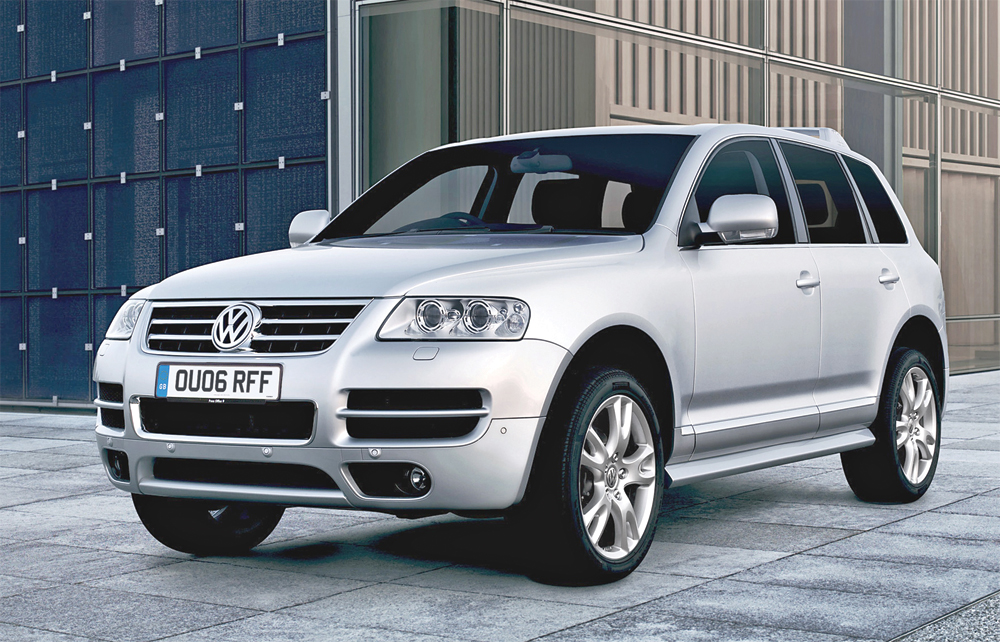 Okay, so if you're attracted by the sheer road presence and evocative styling of the Evoque you're not even going to look at a Touareg with its bulbous and conservative style, but if on second thoughts you start worrying about value for money and practicality in a comfortable luxurious family SUV, the Touareg is a good alternative, and there's a huge selection of good used models available. Pay under £30,000 for a low-mileage 2013 3.0TDI V6 SE with leather interior, climate control, driver alert cruise control, touch-screen satnav, voice-activation feature, auto headlamp and wiper function – and 240bhp engine output good for a 135mph top speed and 7.8-second 0-60mph acceleration. It's also got a massive boot and excellent interior space for five adults, and it does have quite acceptable off-road agility, as long as you don't mind the rather unrefined off-road traction control.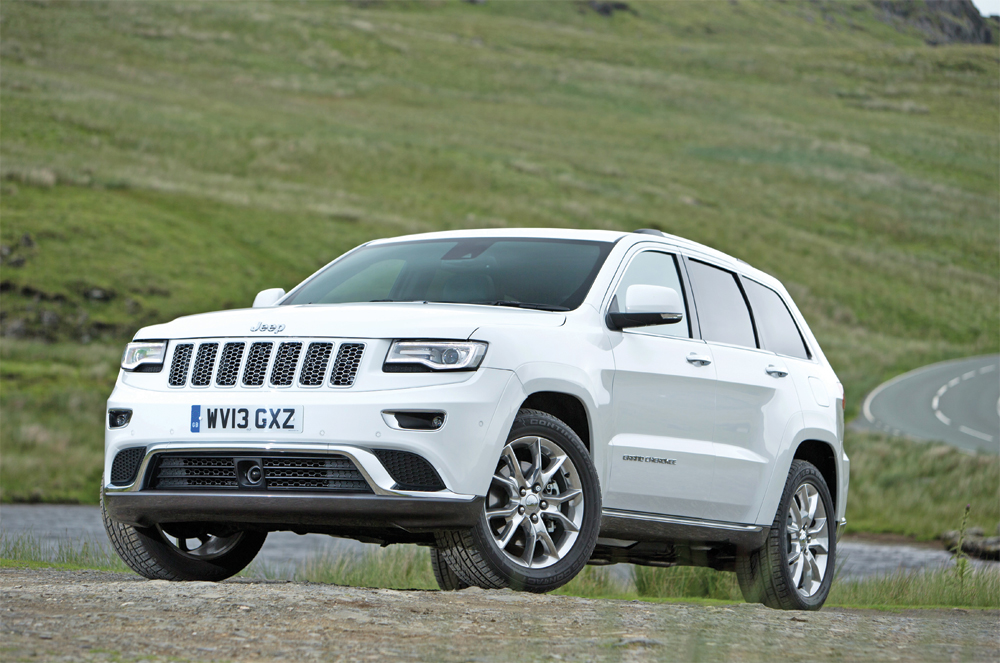 This may not have the youthful appeal of the Evoque or the solid feel of the Touareg, but a Grand Cherokee does offer a lot of car for the money, one of the better-value premium SUVs around, particularly second-hand. For around £25,000 you could secure a two-year-old 3.0 CRD Overland with a huge luxury specification including active cruise control and blind spot assist, parking sensors and rear view camera, hard-drive satnav, Alpine premium sound system, bi-xenon headlamps and power tailgate, packaged in a conservative but nevertheless appealing body capacious enough to accommodate five adults in comfort. There's another advantage over both the BMW X4 and the Touareg – the Grand Cherokee retains excellent off-road capability, boasting all the electronic aids for modern off-roading, as well as the QuadraDrive system that emulates front and rear diff locks.