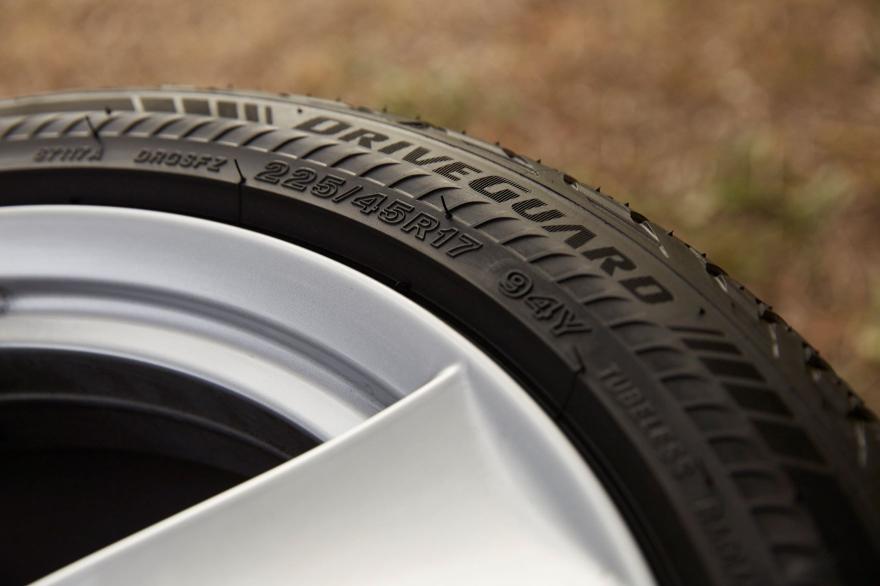 Bridgestone has announced the launch of Bridgestone DriveGuard, a new touring tyre which boasts additional benefits and safety for all motorists, including the ability to drive for 50 miles at 50mph following a puncture.
The product is designed to be fitted on to all passenger cars1 to remove concerns relating to tyre damage (including in sidewall and tread areas) and to deliver the highest standards of safety, wet performance, comfort and fuel efficiency; giving drivers additional peace of mind, safety and convenience.
Known for developing outstanding and breakthrough technologies, Bridgestone's new product, DriveGuard, is described as a 'game changer' due to the following:
Capability to be fitted on to all passenger vehicles regardless of the manufacturer or model1.
Unique response to virtually all kinds of tyre damages (including sidewall and tread) which is unlike other tyre mobility solutions (e.g. sealant).
"No compromise" philosophy.
Eco-conscious nature.
1 Currently not available for vans. Only for cars equipped with a Tyre Pressure Monitoring System (TPMS). For more details please visit www.bridgestone.co.uk/driveguard.