In anticipation of the James Bond premiere, a Bond edition Series 3 Land Rover® was provided to Sotheby's by John Brown 4×4 for sale in a celebrated Luxury auction earlier this month.
With the latest James Bond film finally set to hit screens on September 30th, the auction gave Bond fans the perfect opportunity to experience a slice of 007 action for themselves.
The new film No Time To Die is the 25th James Bond film. Trailers and clips released for the film show James Bond driving a blue Series 3 in a car chase. These images were pored over by the specialist Land Rover® team at John Brown 4×4, and carefully recreated in this 007 spec vehicle.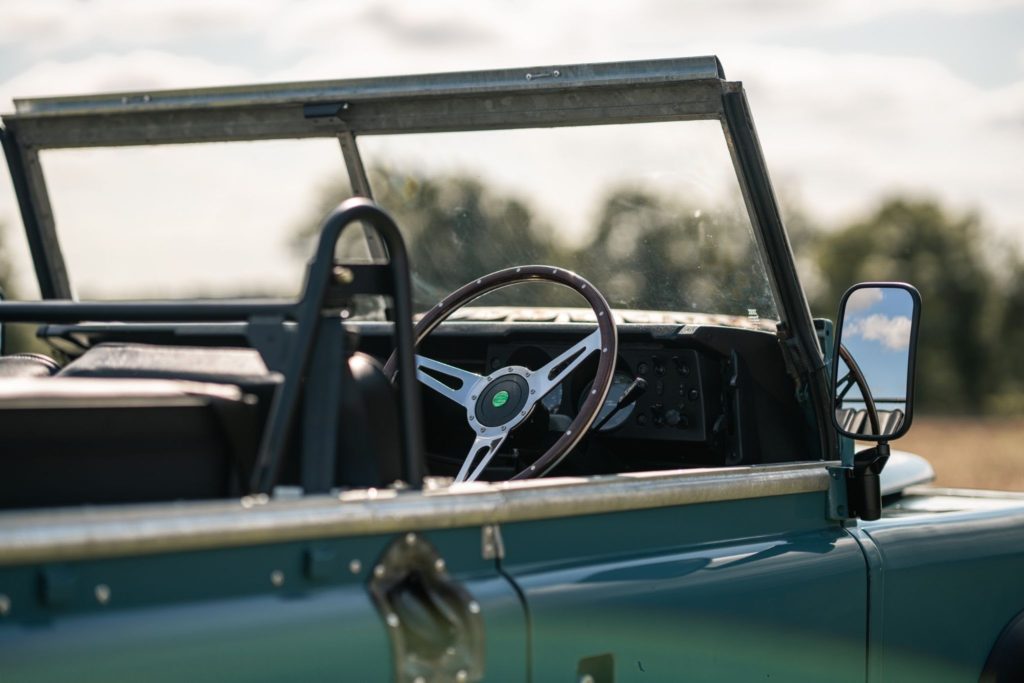 Rebuilt by the John Brown 4×4 team, the build incorporates some new parts for easier handling and a smooth drive when racing around on the silver screen, while retaining the vintage elements of the classic 4×4 Land Rover® Series 3 base. The special edition car includes overdrive, which adds gearing options to increase top speed and reduce fuel consumption, and a galvanised chassis, that offers the car additional protection against corrosion. Featuring flared wheel arches, new cappings, vintage plates and defender mirrors, the Bond edition is a true collector's item for film fans and car enthusiasts alike.
The Bond edition cars have been produced by John Brown 4×4 in very limited numbers since the first clips of No Time to Die aired. They take twice as long to refurbish and build than the standard Land Rover® Series 3, and usually require several months of waiting for the owner to take delivery.
Greg Hendry, Marketing Manager at John Brown 4×4: "We've had great fun building a car so emblematic of British heritage and culture. This limited run of special edition vehicles gave us the chance to build something different.
James Bond fans ourselves, we've taken every measure to recreate the Series 3 exactly as Bond would experience it. As the much anticipated No Time to Die hits screens, we're looking forward to giving a 007 fan their very own piece of history."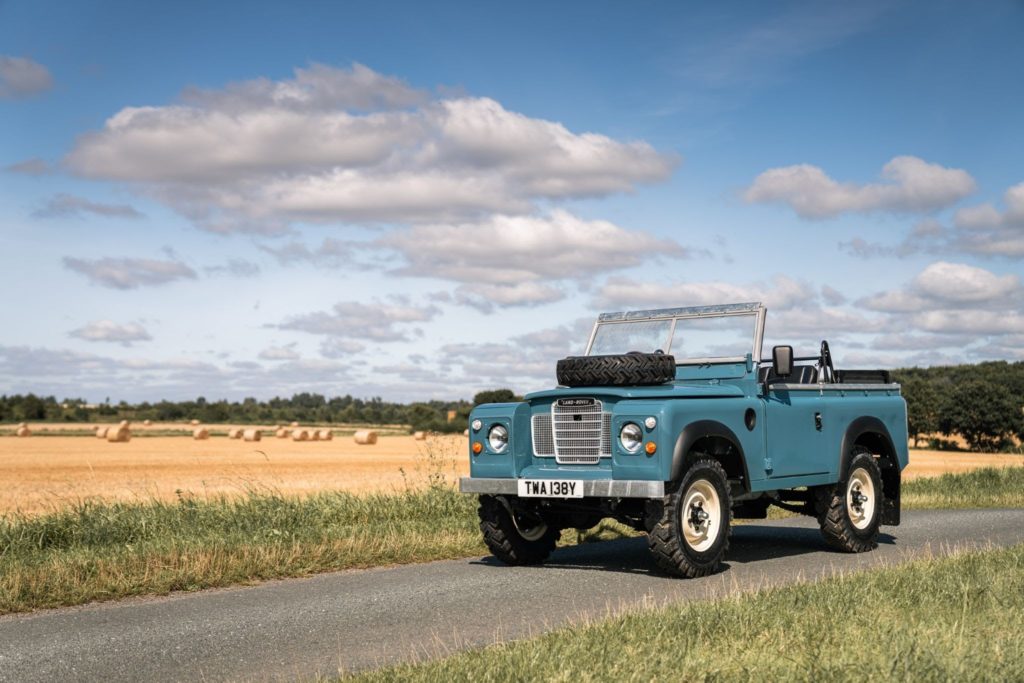 Keen car fans might have also spotted the Land Rover Defender 2021 in trailers for No Time to Die. John Brown 4×4 have previously compiled data showing that the Defender 2021 is one of the most popular Land Rover® cars – which is likely to only rise further once viewers experience the offroading capabilities this model has through the eyes of Daniel Craig's James Bond.
Custom rebuilds like Bond's are a special case, but John Brown 4×4 can also rebuild and restore any Land Rover to customer specifications, with the option to select your choice of model, configuration and colour. Every vintage model undergoes a full assessment, with modern upgrades if necessary to ensure a smooth drive and authentic feel. If you're interested in viewing one of these incredibly limited-edition vehicles, get in touch.