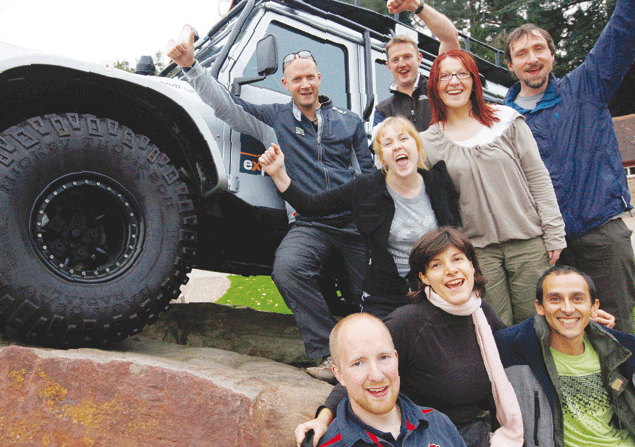 Land Rover, in partnership with the award-wining conservation organisation Biosphere Expeditions, is sending seven competition winners (five from the UK, one from Spain and one from Italy) on a once-in-a-lifetime conservation and adventure expedition to Namibia as the winners of a competition held at a special selection day at Eastnor Castle in Herefordshire.
During the two-week trip, which began this month, the team is learning the skills required to live in the bush and studying and assisting with capturing and collaring big cats so they can be tracked and monitored effectively. As part of a team of researchers and scientists, the team is conducting vital research on the behaviour of big cats, such as leopards and cheetahs. They are also working with local communities to mitigate human-wildlife conflict.
The UK winners were James Chubb, a ranger from Devon; Lindsey Judge, finance accounts manager; Lauren Westwood, creative writing postgraduate student; BAFA award-winning Michael Clifford, film director; and Adam Hill, teacher from Devon.
The competition required entrants to upload a video demonstrating why they deserved a place on the expedition. After an initial round of telephone interviews, 21 contestants were invited to attend the final selection day.
They faced a tough day of challenges and activities and were also taught how to drive a Land Rover appropriately across difficult terrain, preparing them for the African landscape; how to use GPS navigation systems; and how to record data, enabling them to search for the big cats and record behavioural information.