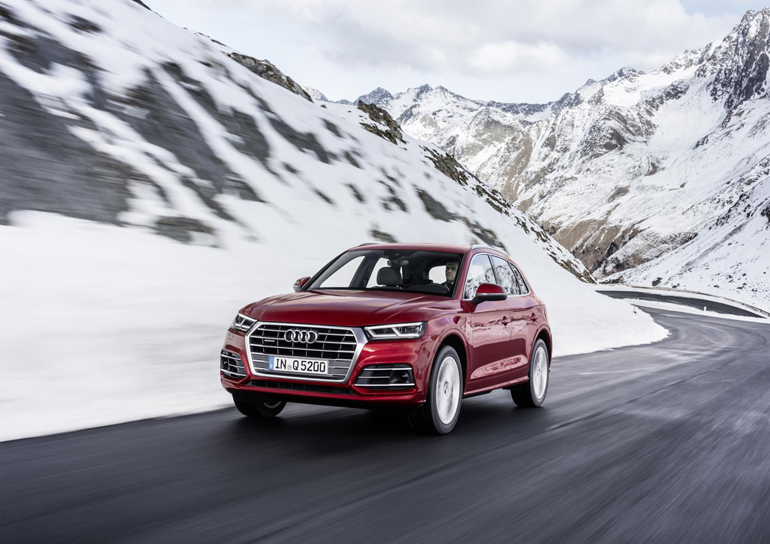 Audi is quattro and quattro is Audi – the famous all-wheel-drive system has been a defining feature of the Vorsprung durch Technik brand for over 35 years, and proof of that enduring appeal has been provided by the eight millionth quattro-equipped model to leave the production line.
Fittingly, the worthy recipient of this particularly momentous example of the all-weather roadholding and driver appeal amplifier is an all-new Q5 SUV in Garnet Red fresh from a brand new plant in San José Chiapa, Mexico.
quattro technoloAudi achieved a milestone in automotive history with the quattro permanent all-wheel drive system – in 1980, no other manufacturer offered fast-running and light all-wheel drive technology for high-volume production. The technology premiered in 1980 in the Ur-quattro at the Geneva International Motor Show. In 1986 Audi replaced the first generation's manually locking centre differential with a Torsen differential which could variably distribute drive torque. The planetary drive followed in 2005, with its asymmetrical, dynamic distribution of power and torque. The self-locking centre differential is the subject of continual development by Audi engineers and is considered the benchmark for traction and driving dynamics combined with very light weight.gy made its debut in 1980, and today it is available in more than 100 model versions.