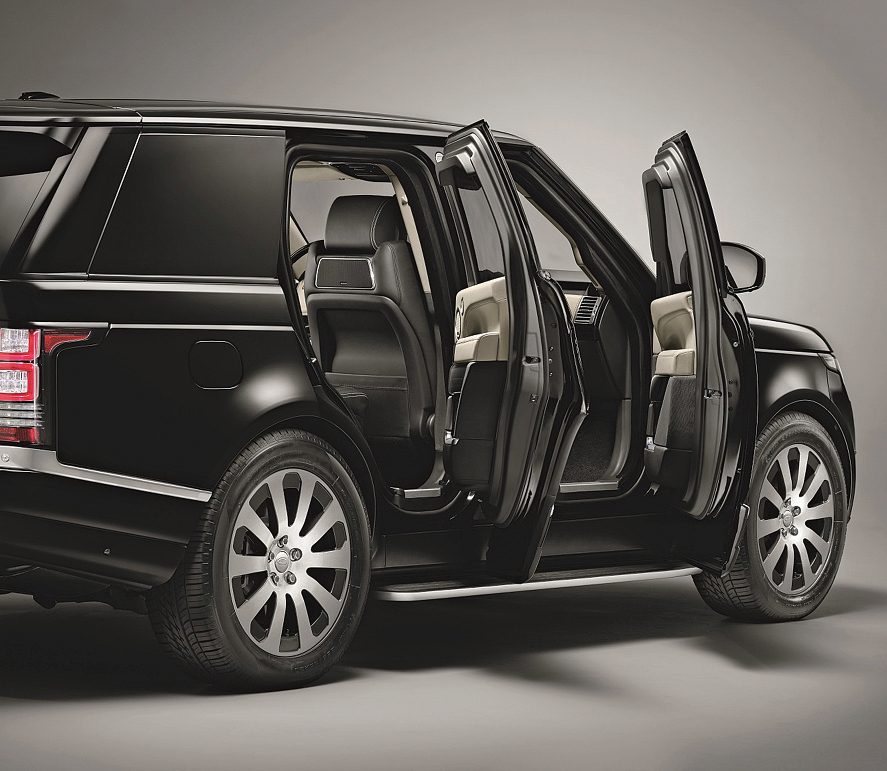 The Range Rover Sentinel is the first fully armoured Land Rover to be produced by the company's Special Vehicle Operations (SVO). Based as you can see on the Range Rover Autobiography, the model boasts 'VR8 level certification', which confirms 'impressive ballistic and blast resistance'.
It is a sad state of our times that such a vehicle is now necessary and it made its debut at the Defence and Security Equipment International Show in London last month. The base of the vehicle is a six-piece armoured passenger shell, and all the protection must add significant weight to the Range Rover, which is powered by the 3.0-litre V6 supercharged petrol engine.
Uprated brakes have been fitted to control all this weight. If the doors are jammed or unable to open, then the occupants can actually exit via the Emergency Escape System behind the rear seats. JLR also offer a full driver training programme to ensure drivers are capable of handling the vehicle.
The vehicle meets the homologation levels for UK, Europe, South America, Africa and the Middle East. JLR expect the main markets for the Sentinel to be overseas and the guide price for what will probably be a bespoke vehicle are around £300,000.