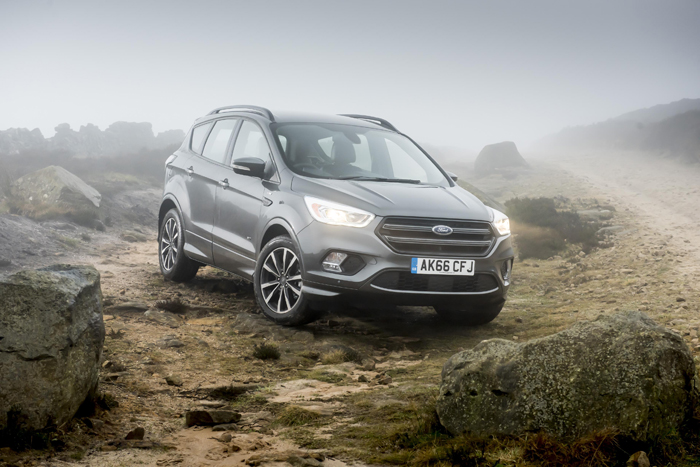 Motivated by a strong social conscience* and keen to rent, stream and share goods and services, the Millennial generation's revolutionary approach to spending is changing how companies – including carmakers – do business.
And their fresh thinking is influencing the cars they want to drive in ways you might not expect.
More than 4 in 5 Millennials believe SUVs have become more fuel-efficient and environmentally friendly during the last 5 years. Having shed their gas-guzzling reputation, SUVs are now on the shopping lists of 1 in 4 Millennials in the market for a new car. **
Ford is introducing an all-new fully electric SUV, engineered to deliver an estimated range of at least 300 miles – enough to drive from London to Paris. The company introduced three new SUVs in Europe last year, and the new zero-emission model will be one of five arriving by 2020.
"SUV sales are rising faster than any other type of vehicle in Europe, and eco-conscious Millennials are a driving force behind growing SUV demand. Last year, Ford's SUV sales outpaced even this rapid industry growth," said Roelant de Waard, vice president, Marketing, Sales & Service, Ford of Europe.
Sales of Ford's SUV models in the UK – the compact EcoSport, medium-size Kuga and full-size Edge – are up 320 per cent in three years and grew 31 per cent in 2016 compared to 2015 in Europe. Industry SUV registrations were up 21 per cent across Europe in 2016, accounting for more than one quarter of all the new vehicles registered. †
---
* http://www.nielsen.com/us/en/insights/news/2015/green-generation-millennials-say-sustainability-is-a-shopping-priority.html
** Ford Motor Company-sponsored survey of 5,000 people in France, Germany, Italy, Spain and the U.K who own a car or who intend to buy one in the next 12 months. Millennial respondents aged 17 to 34