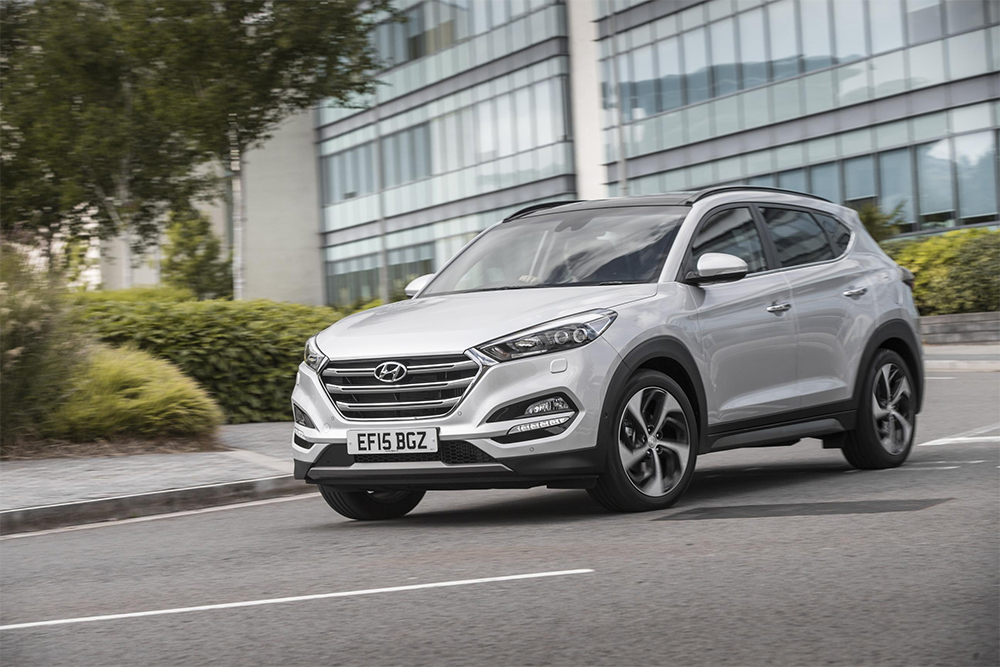 Hyundai Motor UK has today revealed All-New Tucson's extremely competitive residual values, ahead of its official on-sale date of 3rd September.
After 36 months and 30,000 miles, the Tucson 1.7 SE Nav CRDi – the predicted UK best-seller – is set to retain 50% of its original value, helping to make it the most affordable vehicle in its class. Compared to its predecessor, ix35, Tucson buyers benefit from an 11% increase in residual value – the outgoing ix35 SE Nav 1.7 CRDi held 39% of its original cost.
After 36 months and 60,000 miles, Tucson will still carry 42% of its value – another best-in-class figure with the closest competitor holding 40% of its initial price.
In addition to strong residual values, PCP customers will only pay £16 per month to cover the cost of Service, Maintenance and Repairs (SMR) – resulting in the lowest Whole Life Cost in the C-SUV segment.
Tony Whitehorn, President and CEO, Hyundai Motor UK, commented: "All-New Tucson was always destined to be a game-changer in the UK, and this is immediately clear in the significant step up from the outgoing model. Tucson offers both private and fleet buyers low running costs, stylish looks, and value-for-money. Year-to-date ix35 is our second best-seller in the UK, so we're confident that Tucson will continue to increase Hyundai's presence in the C-SUV segment."
Martin Wilson, Fleet Director, Hyundai Motor UK, added: "ix35 was hugely popular among our fleet customers, and now Tucson is set to present them with an even more attractive package. The 1.7 CRDi offers low running costs combined with a very low Whole Life Cost – making it an easy decision for fleet buyers."
All-New Tucson will be available to buy from all Hyundai dealers from 3 September. To find your nearest Hyundai dealer, visit: http://www.hyundai.co.uk/dealer-locator